$70.00
NZD
Category: Travel
An unsurpassable, visual tour of the greatest pilgrimage sites of Europe, from North to South; East to West Pilgrimage in Europe is currently thriving on a scale that simply could not have been envisaged just a few decades ago. Not only are greater numbers of people now emulating the medieval pilgrims who made their way on foot across Europe to the shrines of martyred apostles in Rome (Peter and Paul) and Santiago de Compostela (James), but millions each year are also travelling by air, rail, road and foot to the world famous sites of Marian Apparition such as Lourdes (France), Fatima (Portugal), Knock (Ireland). These three sites alone receive almost 12 million pilgrims a year between them. This book covers all the key pilgrimage sites across Europe, as well the lesser known ones such as La Salette in the French Alps which, despite its remoteness still attracts almost 1.5 million visitors each year, many of whom are pilgrims on retreat. It will comprise a blend of the atmospheric pilgrimage churches adorned with sculpture, art and iconography associated not only with the Virgin Mary but also the national saints and Early Christian martyrs revered by both Catholic and Anglican faiths alike. En route the reader will see some of the world's most impressive examples of medieval art and architecture set amidst historic townscapes or spectacular landscapes. This volume will serve as both an enticement to take to the road, a treasured aide memoire for those who have visited at least some of these iconic places and a source of comfort for those who would never be able to travel abroad from wherever they live in the world. ...Show more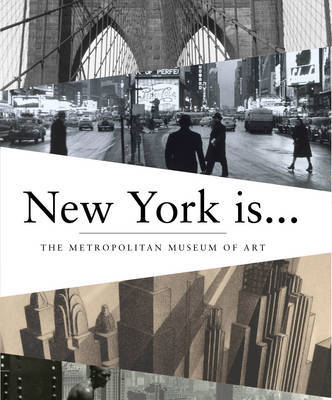 New York is...
by Metropolitan Museum of Art
$33.00
NZD
Category: Travel
What is New York in the eyes of artists? This engaging book from the Metropolitan Museum of Art offers myriad answers to that question, pairing selected works in the museum's collection with simple, concise observations. The Flatiron Building is shape; the Empire State Building is line. Washington Squar e Park is joyous; Times Square is spectacle. Among the enduring images are paintings by Edward Hopper, Stuart Davis, Winslow Homer, Jacob Lawrence and Charles Demuth; photographs by Walker Evans, Berenice Abbott, Alfred Stieglitz, Garry Winogrand and Cindy Sherman and drawings, lithograph and posters. Some of the words and images speak to our experiences of the city while others relate to a point of view expressed by the artist. All are simple reflections that encourage readers to observe, to think and to develop their own definitions of this endlessly fascinating metropolis. ...Show more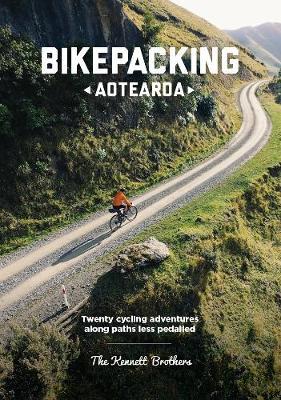 $30.00
NZD
Category: Travel
Bikepacking Aotearoa is a guide to twenty cycling adventures around New Zealand. The trips range in length from two days to two weeks and explore the less travelled parts of this beautiful little country. New equipment and a change of mindset have opened up a whole new world of possibilities. Bike pack ing bags, strap directly on to the bike and allow you to travel fast and light, on off-road capable bikes. Get away from busy main roads. Take to the gravel backroads, cycle trails, and back-country tracks to really get away from it all and find the hidden gems that Aotearoa has to offer. For riders who are looking for adventures close to home and for bikepacking routes that can be completed in 2-3 days Bikepacking Aotearoa offers a choice of 20 exciting routes that explore some of the most scenic parts of the country. These routes are perfect as weekend getaways or as preparation for a bikepacking event. • Introductory chapters cover equipment choice, bike setup, training and preparation. • Includes detailed route descriptions, maps, elevation charts, essential service listings • Routes are graded by difficulty • Includes a list of Bikepacking events on offer around Aotearoa NZ Contents Introduction Choosing and fitting your bike Packing your bags Preparation On the road North Island 1. The Heart of the Octopus 2. Great Barrier Island 3. Coromandel Peninsula 4. Raglan to Te Awa Loop 5. Caves to Coast Loop 6. Geyserland Classic 7. Whanganui – Whangaehu Valley Loop 8. Mangatutu Mission 9. The Five Beaches 10. Remutaka Plus South Island 11. Marlborough Sounds Loop 12. Kahurangi 500 13. Tasman's Great Taste Trail Plus 14. Rainbow – Molesworth 15. Wilderness No.8 16. Le Banks Peninsula 17. Alps 2 Hakataramea Loop 18. Te Kouka Traverse 19. Nevis and the Old Man 20. The Ram Rock Other Rides Plus summaries of an extra 20 nearby trips – recommended by leading bikepackers. Bonus rides: * Tour Aotearoa: 3000 km the length of New Zealand * Kopiko Aotearoa: 1060 km cape to cape across the North Island ...Show more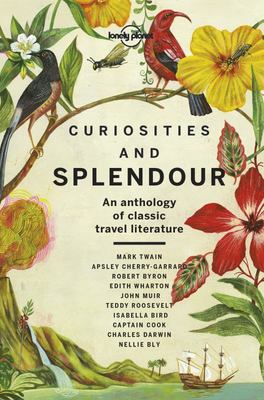 $33.00
NZD
Category: Travel | Series: Travel Literature Ser.
Journey back in time with this collection of classic travel writing from great authors and adventurers. These extraordinary odysseys over land and sea captivated audiences and gave them a glimpse into countries, cities and cultures like never before. Tales include Robert Falcon Scott's doomed Antarctic expedition of 1910-13; Robert Byron's ten-month journey through Persia to Afghanistan in the early 30s; Jack London's 1907 sailing adventure across the south Pacific; and Teddy Roosevelt's scientific exploration of the Brazilian jungle's exotic flora and fauna. Each author and their piece of writing is introduced by editor Mark Mackenzie, who gives context to the work and provides an insightful look into how travel has changed since they were originally published. Features extracts from: The Worst Journey in the World - Apsley Cherry-Garrard TheRoad to Oxiana - Robert Byron Sea and Sardinia- DH Lawrence Cruise of the Snark - Jack London American Notes - Charles Dickens Through the Brazilian Wilderness- Teddy Roosevelt Life on the Mississippi - Mark Twain Letters Written During a Short Residence in Norway, Sweden, and Denmark - Mary Wollstonecraft In Morocco - Edith Wharton Missionary Travels and Researches in South Africa - David Livingstone The Histories - Herodotus South: The Story of Shackleton's Last Expedition 1914-1917 - Ernest Shackleton About Lonely Planet:Lonely Planet is a leading travel media company and the world's number one travel guidebook brand, providing both inspiring and trustworthy information for every kind of traveller since 1973. Over the past four decades, we've printed over 145 million guidebooks and grown a dedicated, passionate global community of travellers. You'll also find our content online, on mobile, video and in 14 languages, 12 international magazines, armchair and lifestyle books, ebooks and more. ...Show more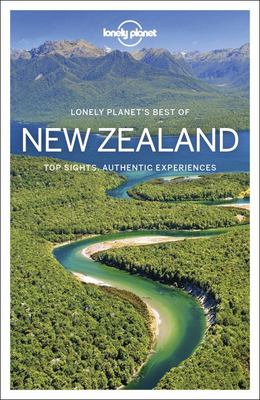 $40.00
NZD
Category: Travel | Series: Travel Guide
Lonely Planet's Best of New Zealandis your passport to the most relevant, up-to-date advice on what to see and skip, and what hidden discoveries await you. Explore Auckland's dining and music scene, sample Wellington's craft beer, and binge on adrenaline in Queenstown; all with your trusted travel compa nion. Get to the heart of New Zealand and begin your journey now! Inside Lonely Planet's Best of New Zealand: Up-to-date information - all businesses were rechecked before publication to ensure they are still open after 2020's COVID-19 outbreak Colour maps and images throughout Highlightsand itinerarieshelp you tailor your trip to your personal needs and interests Insider tipsto save time and money and get around like a local, avoiding crowds and trouble spots Essential infoat your fingertips- hours of operation, phone numbers, websites, transit tips, prices Honest reviews for all budgets- eating, sleeping, sightseeing, going out, shopping, hidden gems that most guidebooks miss Cultural insightsgive you a richer, more rewarding travel experience - history, people, music, la(more...) ...Show more
Lonely Planet New Zealand's Best Trips 2
by Lonely Planet; Brett Atkinson; Andrew Bain; Peter Dragicevich; Charles Rawlings-Way; Tasmin Waby; Monique Perrin
$40.00
NZD
Category: Travel | Series: Trips Country Ser.
Whether exploring your own backyard or somewhere new, discover the freedom of the open road with Lonely Planet's New Zealand's Best Trips. Featuring 25 amazing road trips, plus up-to-date advice on the destinations you'll visit along the way, you can cruise Bay of Islands and Milford Sound, meander to s ophisticated vineyard restaurants on Waiheke Island, and spot whales and dolphins off the Kaikoura Coast; all with your trusted travel companion. Jump in the car, turn up the tunes, and hit the road Inside Lonely Planet's New Zealand's Best Trips Up-to-date information - all businesses were rechecked before publication to ensure they are still open after 2020's COVID-19 outbreak Lavish colour and gorgeous photography throughout Itineraries and planning advice to pick the right tailored routes for your needs and interests Get around easily - easy-to-read, full-colour route maps, and detailed directions Insider tips to get around like a local, avoid trouble spots and be safe on the road - local driving rules, parking, toll roads Essential info at your fingertips - hours of operation, phone numbers, websites, prices Honest reviews for all budgets - eating, sleeping, sightseeing, hidden gems that most guidebooks miss Useful features - including Stretch Your Legs, Detours, Link Your Trip Covers Marlborough, Bay of Islands, Akaroa, West Coast, Central Plateau, Milford Sound, Waiheke Island, Kaikoura, Mackenzie Country, Waitomo Caves, Canterbury, Rotorua, Wellington, Auckland, Christchurch, Queenstown and more The Perfect Choice: Lonely Planet's New Zealand's Best Trips, is perfect for exploring New Zealand in the classic way - by road trip Looking for a more comprehensive guide that recommends both popular and offbeat experiences, and extensively covers all the country? Check out Lonely Planet's New Zealand guide. About Lonely Planet: Lonely Planet is a leading travel media company, providing both inspiring and trustworthy information for every kind of traveller since 1973. Over the past four decades, we've printed over 145 million guidebooks and grown a dedicated, passionate global community of travellers. You'll also find our content online, and in mobile apps, videos, 14 languages, armchair and lifestyle books, ebooks, and more. 'Lonely Planet guides are, quite simply, like no other.' New York Times 'Lonely Planet. It's on everyone's bookshelves; it's in every traveller's hands. It's on mobile phones. It's on the Internet. It's everywhere, and it's telling entire generations of people how to travel the world.' Fairfax Media (Australia) ...Show more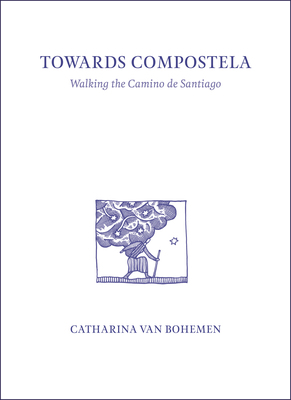 $38.00
NZD
Category: Travel | Reading Level: very good
Catharina van Bohemen walked the Camino de Santiago in 1998. Jenny Shipley was New Zealand's prime minister, Bill Clinton's relationship with Monica Lewinsky was exposed, the Good Friday Agreement was signed in Northern Ireland, and the Russian rouble nearly collapsed. Catharina's marriage had ended and she'd left the Auckland home where she'd raised her children. Cellphones were increasingly common but none of the pilgrims she walked with had them. Her journal was the most important thing she carried. Pilgrims to Compostela simply start walking; they stay in refugios and carry a passport or credencial that is stamped along the way. Walking is physical and it reminds you of yourself in the world – you hear your breath and the scrape of your boots on the track; the straps bite your shoulders; you feel and hear your heart beat. You can move as fast as only you can move, and what you see while walking becomes infused with what you remember. Walking becomes as much a journey through your own inner landscape as the one you're passing through, and moves you towards a new way of seeing. And acceptance. Catharina's story is written with restraint, beauty, wit and insight, accompanied by the drawings of Gregory O'Brien. ...Show more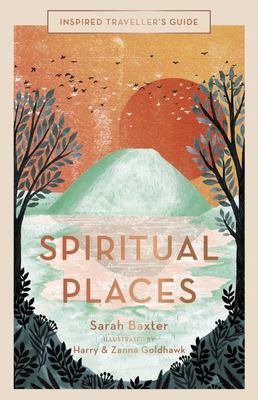 $33.00
NZD
Category: Travel | Series: Inspired Traveller's Guides
From the manmade splendour of the Pacific Ocean Easter Island statues to the medieval pilgrimage of Camino de Santiago, discover places that will be a balm to the mind and a tonic to the soul. Travel journalist Sarah Baxter reveals destinations that promise profound experiences, whether places of natura l beauty imbued with spiritual significance or sites made for worship. Stories of breathtaking scenery and holy capitals are combined with evocative tales of visitors that will both delight and inspire. With beautiful illustrations that convey the unique tranquillity of each place, the Inspired Traveller's Guide: Spiritual Places takes readers closer to these sacred locations than ever before. Book jacket. ...Show more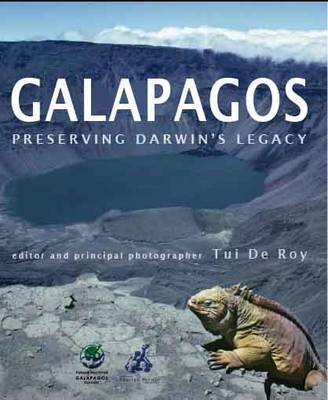 $80.00
NZD
Category: Travel
2009 marks 50 years since the Galapagos National Park and the international Charles Darwin Foundation was created; a bold vision to preserve for future generations the very special international treasure that is the Galapagos Islands. This is a celebration of the islands that since Darwin's time have he ld the public's interest worldwide and which are for many a flagship of the conservation movement. The fascinating stories from a number of writers and researchers about the Galapagos, its habitats and wildlife are supported by spectacular photographs. Tui de Roy grew up on the Galapagos Islands, and it was there she hones her sklls in observation and photography. She has been based in Golden Bay, New Zealand for over 20 years. ...Show more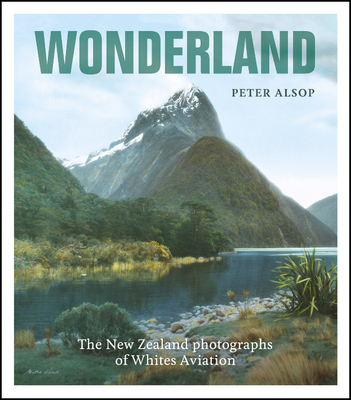 $50.00
NZD
Category: Travel | Reading Level: near fine