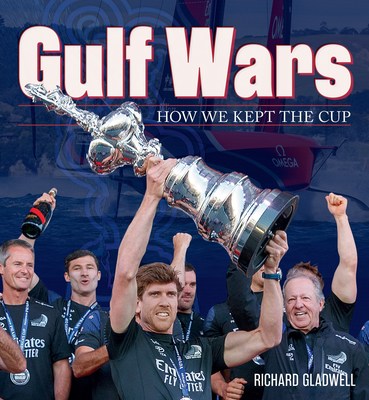 $25.00
NZD
Category: Sport
Gulf Wars is a pictorially driven celebration of Emirates Team New Zealand's America's Cup win in Auckland 2021, written from an on-the-water perspective by one of the world's most influential America's Cup photo-journalists, Richard Gladwell.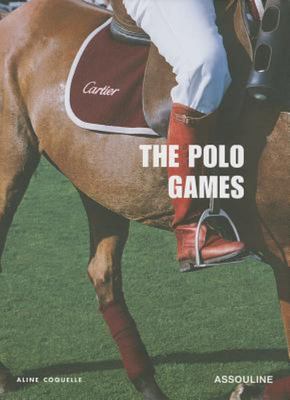 $35.00
NZD
Category: Sport
A veritable symbol of the art of living, polo has generated its own clans, codes, and destinations. Polo was first played in Persia, and then spread across the steppes of Central Asia to India. The British colonialists were quickly seduced by this "sport of kings and king of sports." They exported the g ame to the Western world, all the way to the Argentine Pampas. Today, polo teams travel a worldwide circuit, from Windsor to St. Moritz, Dubai or Buenos Aires, to compete in contests that recall jousting matches of warriors. Cartier, jeweler to kings, princes, and maharajahs, is of course an enthusiast of this sport and sponsors some of the most spectacular tournaments in the world, combining elements of passion, audacity, and the chic and cosmopolitan art of living. ...Show more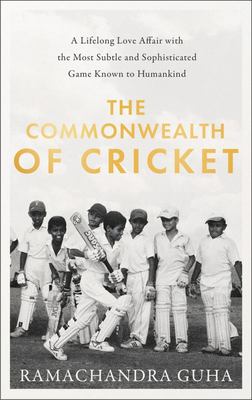 $40.00
NZD
Category: Sport
From one of India's finest writers, thinkers and commentators, a memoir of a love affair with cricket. As a fan, player, writer, scholar, controversialist and administrator, Ramachandra Guha has spent a life with cricket. In this book, Guha offers both a brilliantly charming memoir and a charter of the life of cricket in India. He traces the game across every level at which it is played: school, college, club, state and country. He offers vivid portraits of local heroes, provincial icons and international stars. Following the narrative of his life intertwined and in love with the sport, Guha captures the magic of bat and ball that has ensnared billions. ...Show more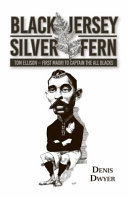 $30.00
NZD
Category: Sport
Tom Ellison is the man behind the black jersey and silver fern of the All Blacks. He was the "Mr Rugby" of his era, a tremendous player who captained the All Blacks in 1893 (the first Maori to do so), captained, coached and selected teams, developed the role of the wing-forward which was to give New Zea land an enduring advantage and wrote one of the fifi rst instructional books on rugby. His views were respected nationally and he was widely quoted. His story is rich in individuals and incident. His great-grandfather was chief Taiaroa of Ngai Tahu, his grandfather Edward Weller the whaler of Otakou and his father Raniera the discoverer of gold at Maori Point on the Shotover River. Tom Ellison went from Te Aute College to Wellington to become one of the fifi rst Maori lawyers. He had a myriad of interests and brought energy and fresh vision to them all. This is the story of his life. ...Show more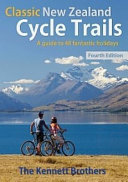 $30.00
NZD
Category: Sport
Covers a nationwide network of the best biking holidays this stunning little country has to offer. Includes 23 Great Rides, 24 Heartland Rides and 30 connector rides.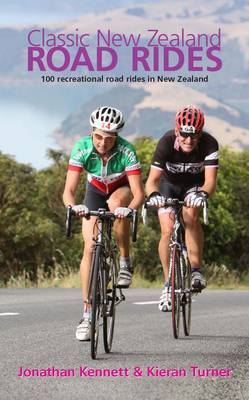 $30.00
NZD
Category: Sport
The first edition of Classic New Zealand Road Rides is an invaluable guide to the sport and recreation of road riding. It includes information how to get started, such as buying a bike, setting it up, and going on your first ride. For more ambitious riders, there are sections on training and racing, inc luding nutrition and safety. New Zealand has seen a strong growth in road cycling since 2004 when Sarah Ulmer won Olympic Gold. Clubs and road races are booming and cycling is now referred to as 'the new golf'. The Lake Taupo Cycle Challenge has over 11,000 riders and is the largest road ride event in the Southern Hemisphere. ...Show more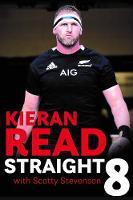 $50.00
NZD
Category: Sport
Kieran Read first played for the All Blacks as a 23-year old in 2008 and since then has amassed more than a century of test appearances in the famous jersey. Now, after a stellar provincial, club, and international career including back to back World Cup victories the New Zealand captain writes openly a nd honestly about his time in the game. Read takes to these pages with his trademark determination, lifting the lid on the unique pressures of succeeding as captain the most celebrated All Black of all time. He outlines the decisions that shaped his career and uncovers the skills of the coaches who shaped him, while offering readers an inside account of how the worlds greatest team functions and thrives. A rugby player cannot reach the pinnacle of the sport without negotiating the many avenues of adversity on the roadmap to triumph. Read unpacks the emotional toll of injury and the ignominy of defeat, neatly illustrating the intense experience of representing a rugby-obsessed nation while delivering a masterclass in how manage the many demands on the mind and on the body. Forthright and frank, Reads well-respected views on the game and its future are a must-read for rugby fans, and his take on the myriad personalities and the peccadilloes of his teammates, coaches and opponents will be sure to surprise and delight. From the playing fields of Papakura to the world champion podium, Read has faced every challenge head on. His life story is no exception. ...Show more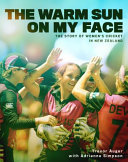 $70.00
NZD
Category: Sport
Despite what happened at Lord's in 2019, New Zealand has won a Cricket World Cup. It was at Lincoln in December 2000 that New Zealand beat Australia to win the Women's World Cup. The first recorded cricket match in New Zealand between teams of women had been played in the Wairarapa as long ago as 1867 and the New Zealand women played their first Test match in 1935. In 2014 Debbie Hockley became the second New Zealander after Sir Richard Hadlee to be inducted into the International Cricket Council Hall of Fame. This is the story of women's cricket in New Zealand, from its earliest humble origins to its glory days on the international stage. It is also the story of the women who have come to be recognised amongst the very best in the world at their sport. It is the story of a game played for the sheer love of it, and of the hard work of the dedicated souls who built and sustained women's cricket, often in the face of challenge and adversity. Most of all it is the story of every woman who relished the warm sun on her face as she enjoyed the Trevor Auger has been involved with cricket almost all his life. A senior club cricketer in his day, he had earlier been the press scorer at international matches at Eden Park during the 1970s, taking inspiration from working alongside some of the top cricket writers from New Zealand and around the world. He contributes a regular column to the Auckland Cricket website, and he is a member of the Auckland Cricket Judicial Committee. Adrienne Simpson was a passionate cricket follower. She began research for a history of women's cricket in New Zealand in the late 1990s and was able to collect a vast trove of material. Unfortunately she took ill and passed away in 2010 before she could finish the book. Her family donated her to the New Zealand Cricket Museum, and her tireless efforts are the foundation upon which this book has been built. ...Show more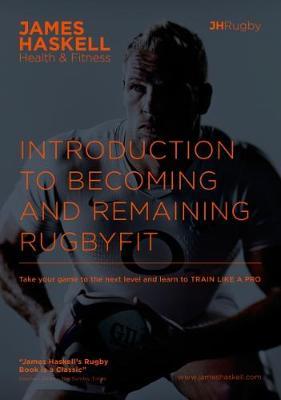 $20.00
NZD
Category: Sport
As a professional rugby player and renowned athlete, James is widely known for his elite athleticism and commanding physique. As such, it would be fair to say James Haskell knows a thing or two about getting and keeping fit, as well as preparing to play rugby. -------- Since the beginning and the public ation of his very first blog, James's mission has been to provide clear, concise information to help both aspiring male and female rugby players, as well as general fitness enthusiasts, to achieve their health and fitness goals. There is an awful lot of information in this book, which equally applies to a number of other sports, aside from rugby, as well as general training advice. -------- At the very heart of James Haskell Health & Fitness exists a burning passion for rugby. Like no other sport, rugby tests all elements of true fitness: speed, strength, power, agility, balance, endurance and co-ordination. These sit alongside all of rugby's other core ethics and values; such as teamwork, unity, working for each other, respecting the referee, the opposition and leaving everything on the field of play. -------- James has been inundated with requests from people all over the rugby world to provide specific rugby focused training, fitness and nutritional advice - well, now he has answered the clarion call. ...Show more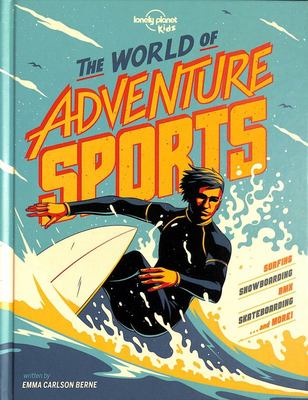 $30.00
NZD
Category: Sport
An adrenaline-fuelled guide to extreme sports for kids, including snowboarding, skydiving, BMXing, rock climbing and much more. As well as a general introduction to each sport, discover star athletes such as Shaun White, Chloe Kim and Danny Way, a list of essential slang, a timeline of the sport's devel opment and a rundown of global hotspots - all accompanied by rad street-art graphics and epic photos. Soar through the air like a bird, ride the waves and scale mountain heights as you explore what exactly it means to do an extreme sport. Brave the elements with dare and skill as you follow athletes skydiving, rock climbing, skiing, paragliding, scuba diving and much more, discovering the best places on earth to get the adrenaline pumping. With words by Emma Carlson Bernie and fun illustrations throughout, this bright and colourful guide is a great introduction to adventure sports for both kids and adults alike.  About Lonely Planet Kids: Lonely Planet Kids - an imprint of the world's leading travel authority Lonely Planet - published its first book in 2011. Over the past 45 years, Lonely Planet has grown a dedicated global community of travellers, many of whom are now sharing a passion for exploration with their children. Lonely Planet Kids educates and encourages young readers at home and in school to learn about the world with engaging books on culture, sociology, geography, nature, history, space and more. We want to inspire the next generation of global citizens and help kids and their parents to approach life in a way that makes every day an adventure. Come explore! ...Show more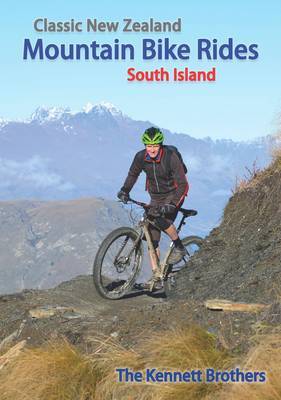 $30.00
NZD
Category: Sport
The ninth edition of New Zealand's best-selling mountain biking guide has been fully revised to include all the essential information needed to guide you to the most exhilarating rides around the country. For over 25 years, the Kennett Brothers have carved a name for themselves in the sport of mountain biking. They continue to promote their passion by designing and building tracks, organising events and writing and publishing books. If it's worth biking, it's in this book. Now it's your turn to discover New Zealand's best trails! ...Show more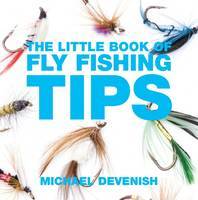 $9.00
NZD
Category: Sport
The Little Book of Fly Fishing Tips is full of indispensable advice on the subject, from the basics of choosing rods and line to tips on knots, casting, fishing and landing fish. From kit to techniques and expert know-how on the seasons, the weather and different waters, this is the perfect little prime r for all fly fishing enthusiasts. The Little Books of Tips series is a collection of books, each 50 tips in size, delivering wisdom and advice on a whole range of popular subjects covering food, gardening, craft, sports and hobbies. ...Show more