$18.00
NZD
Category: PenguinClassics | Series: Pocket Penguins Ser.
Metamorphosis is a novella by Franz Kafka, first published in 1915. It has been cited as one of the seminal works of fiction of the 20th century. The story begins with a traveling salesman, Gregor Samsa, waking to find himself transformed into a large, monstrous insect-like creature. Samsa must learn to deal with his hideous new condition. One day, Gregor Samsa, a traveling salesman, wakes up to find himself transformed into a giant insect (the most common translation of the German description ungeheures Ungeziefer, literally "monstrous vermin"). He reflects on how dreary life as a traveling salesman is. As he looks at the wall clock, he notices that he has overslept and missed his train for work. He ponders the consequences of this delay. Gregor becomes annoyed at how his boss never accepts excuses or explanations from any of his employees no matter how hard-working they are, displaying an apparent lack of trusting abilities. Gregor's mother knocks on the door, and he answers her. She is concerned for Gregor because he is late for work, which is unorthodox for him. Gregor answers his mother and realizes that his voice has changed, but his answer is short, so his mother does not notice. His sister, Grete, to whom he is very close, then whispers through the door and begs him to open it. He tries to get out of bed but is incapable of moving his body. While trying to move, he finds that his office manager, the chief clerk, has shown up to check on him. He finally rocks his body to the floor and calls out that he will open the door shortly. Offended by Gregor's delayed response in opening the door, the clerk warns him of the consequences of missing work. He adds that Gregor's recent performance has been unsatisfactory. Gregor disagrees and tells him that he will open the door shortly. Nobody on the other side of the door has understood a single word he had uttered as Gregor's voice has also transformed, and they conclude that he is seriously ill. Finally, Gregor manages to unlock and open the door with his mouth. He apologizes to the office manager for the delay. Horrified by Gregor's appearance, his mother faints, and the manager bolts out of the apartment. Gregor tries to catch up with him, but his father drives him back into the bedroom with a cane and a rolled newspaper. Gregor Samsa injures himself squeezing back through the doorway, and his father slams the door shut. Gregor, exhausted, falls asleep. Gregor awakens and sees that someone has put milk and bread in his room. Initially excited, he quickly discovers that he has no taste for milk, once one of his favorites. He settles himself under a couch. The next morning, his sister comes in, sees that he has not touched the milk, and replaces it with rotting food scraps, which Gregor happily eats. This begins a routine in which his sister feeds him and cleans up while he hides under the couch, afraid that his appearance will frighten her. Gregor Samsa spends his time listening through the wall to his family members talking. They often discuss the difficult financial situation they find themselves in now that Gregor can't provide them any help. Gregor had plans of sending Grete to the conservatory to pursue violin lessons, something everyone else - including Grete - considered a dream. His inability to provide for his family, coupled with his speechlessness, reduces his thought process greatly. Gregor Samsa also learns that his mother wants to visit him, but his sister and father will not let her. ...Show more
$14.00
NZD
Category: PenguinClassics | Series: Popular Penguins Ser. | Reading Level: very good
Banned and vindicated, condemned and lauded, Lady Chatterley's Lover is D.H. Lawrence's seminal novel of illicit passion and forbidden desire. This Penguin Classics edition is edited with notes by Michael Squires and an introduction by Doris Lessing.Lady Constance Chatterley feels trapped in her sexless marriage to the Sir Clifford. Paralysed in the First World War, Sir Clifford is unable to fulfil his wife emotionally or physically, and encourages her instead to have a liaison with a man of their own class. But Connie is attracted instead to Oliver Mellors, her husband's gamekeeper, with whom she embarks on a passionate affair that brings new life to her stifled existence. Can she find true love with Mellors, despite the vast gulf between their positions in society? One of the most controversial novels in English literature, Lady Chatterley's Lover is an erotically charged and psychologically powerful depiction of adult relationships.In her introduction Doris Lessing discusses the influence of Lawrence's sexual politics, his relationship with his wife Frieda and his attitude towards the First World War. Using the complete and restored text of the Cambridge edition, this volume includes a new chronology and further reading by Paul Poplawski and notes by Michael Squires.D.H. Lawrence (1885-1930), novelist, storywriter, critic, poet and painter, was one of the greatest figures in 20th-century English literature. Lawrence published Sons and Lovers in 1913, but The Rainbow, completed in 1915, was declared obscene and banned two months after first publication; and for three years he could not find a publisher for Women in Love, which he completed in 1917. His last novel, Lady Chatterley's Lover, was published in 1928, but banned in England and America.If you enjoyed Lady Chatterley's Lover, you might like Gustave Flaubert's Madame Bovary, also available in Penguin Classics. ...Show more
$14.00
NZD
Category: PenguinClassics | Series: Popular Penguins Ser. | Reading Level: Very Good
Innovative, startlingly perceptive and aglow with colour, these fifteen stories were written towards the end of Katherine Mansfield's tragically short life. Many are set in the author's native New Zealand, others in England and the French Riviera. All are revelations of the unspoken, half-understood emo tions that make up everyday experience - from the blackly comic 'The Daughters of the Late Colonel', and the short, sharp sketch 'Miss Brill', in which a lonely woman's precarious sense of self is brutally destroyed, to the vivid impressionistic evocation of family life in 'At the Bay'. 'All that I write, ' Mansfield said, 'all that I am - is on the borders of the sea. It is a kind of playing.'   For more than seventy years, Penguin has been the leading publisher of classic literature in the English-speaking world. With more than 1,700 titles, Penguin Classics represents a global bookshelf of the best works throughout history and across genres and disciplines. Readers trust the series to provide authoritative texts enhanced by introductions and notes by distinguished scholars and contemporary authors, as well as up-to-date translations by award-winning translators. ...Show more
$14.00
NZD
Category: PenguinClassics | Series: Popular Penguins Ser.
Penguin's commemorative hardback reissue of One Hundred Years of Solitudeby late Nobel laureate and author Gabriel Garcia Marquez is a timeless classic and the perfect Christmas gift for any booklover.Gabriel Garcia Marquez has been one of the undisputed literary giants of the past century; his stories are vivid, energetic, tender and unforgettable; they have touched the lives of readers across the globe and earned him countless awards including the Nobel Prize for Literature.In the wake of the author's death, his most beloved novel is reissued in commemorative hardback edition. One Hundred Years of Solitudeis endlessly fascinating, an intricately patterned work of fiction and a joyful, irrepressible celebration of humanity. Vibrantly colourful and teeming with life, this timeless tale blends the natural with the supernatural in one of the most magical reading experiences on earth.'Many years later, as he faced the firing squad, Colonel Aureliano Buendia was to remember that distant afternoon when his father took him to discover ice.' ...Show more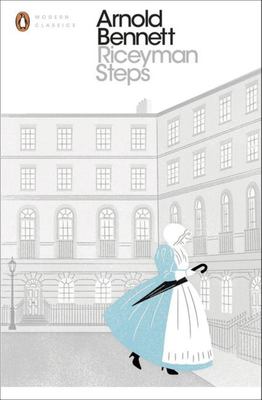 $30.00
NZD
Category: PenguinClassics | Series: Penguin Modern Classics
Henry Earlforward, a shabby Clerkenwell bookseller, has retired from life to devote himself (and his wife Violet) to a consuming passion for money. Miserliness becomes a fatal illness and Bennett gives a terrifying description of its ravages. But the book's horrible situation is saved through the charac ter of Elsie - whose life-affirming refusal to engage with the nightmarish world of the bookseller transforms the story. Bennett wished in Riceyman Steps to create an English novel as powerful as anything by Balzac, the writer he most admired, with the same sense of great human issues being played out within the confines of a household. The result is an unforgettable work which is also a gripping description of the harsh, battered London of the period just after the First World War. ...Show more
Items per page:
1 - 5 of 5