$38.00
NZD
Category: Non-Fiction General
The Windsor Diaries are the never-before-seen diaries of Alathea Fitzalan Howard, who lived alongside the young Princesses Elizabeth and Margaret at Windsor Castle during the Second World War. Alathea's home life was an unhappy one. Her parents had separated and so during the war she was sent to live wi th her grandfather, Viscount Fitzalan of Derwent, at Cumberland Lodge in Windsor Great Park. There Alathea found the affection and harmony she craved as she became a close friend of the two princesses, visiting them often at Windsor Castle, enjoying parties, balls, cinema evenings, picnics and celebrations with the Royal Family and other members of the Court. Alathea's diary became her constant companion during these years as day by day she recorded every intimate detail of life with the young Princesses, often with their governess Crawfie, or with the King and Queen. Written from the ages of sixteen to twenty-two, she captures the tight-knit, happy bonds between the Royal Family, as well as the aspirations and anxieties, sometimes extreme, of her own teenage mind. These unique diaries give us a bird's eye view of Royal wartime life with all of Alathea's honest, yet affectionate judgments and observations - as well as a candid and vivid portrait of the young Princess Elizabeth, known to Alathea as 'Lilibet', a warm, self-contained girl, already falling for her handsome prince Philip, and facing her ultimate destiny: the Crown. ...Show more
$40.00
NZD
Category: Non-Fiction General
In the quiet Cotswolds village of Great Rollright in 1945, an elegant housewife emerged from her cottage to go on her usual bike ride. A devoted wife and mother-of-three, Mrs Burton seemed to epitomise rural British domesticity.However, rather than pedalling towards the shops with her ration book, she w as racing through the Oxfordshire countryside to gather scientific intelligence from one of the country's most brilliant nuclear physicists. Secrets that she would transmit to Soviet intelligence headquarters via the radio transmitter she was hiding in her outdoor privy. Far from a British housewife, Mrs Burton - born Ursula Kuczynski, and codenamed 'Sonya' - was a German Jew, a dedicated communist, a colonel in Russia's Red Army, and a highly-trained spy. From planning an assassination attempt on Hitler in Switzerland, to spying on the Japanese in Manchuria, and helping the Soviet Union build the atom bomb, Sonya conducted some of the most dangerous espionage operations of the twentieth century. Her story has never been told - until now. Agent Sonya is the exhilarating account of one woman's life; a life that encompasses the rise and fall of communism itself, and altered the course of history. ...Show more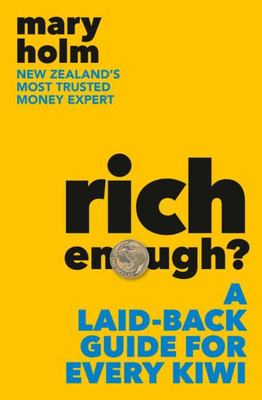 $37.00
NZD
Category: Non-Fiction General | Reading Level: very good
Read this one book, set up your money, and get on with your life! Find out what many in the financial world don't want you to know. Laid-back investing is not only easier, it can actually make you richer. Learn how to kill off debt, curb spending, find your best KiwiSaver fund, save painlessly, buy a ho use or be happy not buying one, and move confidently towards and through retirement (hint: you don't need $1 million). You'll also learn why it's best to 'set and forget' your investments. And why, beyond a certain point, having more money is not the key to happiness. Unlike many writers of finance books, Mary is not selling anything (except this book!). She just wants you to do well. She's on your side. ...Show more
$40.00
NZD
Category: Non-Fiction General
In This One Wild and Precious Life, Sarah Wilson explores the central disorder of modern existence: disconnection from ourselves, disconnection from community, disconnection from the preciousness of life on this planet  This One Wild and Precious Life is a journey of the soul, a case for why we need to cast off our too-tight psychic apparel and step bravely into the uncertainty of 'giving a fuck', the whirlpool of finding purpose, and the perilousness of connecting fully, passionately and unequivocally to life again. Sarah's journey pivots from her own anxiety and feeling of disconnection, as she takes the reader on a three-year odyssey to reconnect with the life she feels we are losing via a series of hikes around the world. Throughout, she brings together science and spiritual understandings ('East meets West'), following in the footsteps of artists, poets and philosophers, to amplify the conversation that the world wants and needs to have right now. Elegantly written and uncannily prescient, this is the perfect book for this difficult era of climate carnage and COVID-19, that goes well beyond the data and the political toing and froing, a compelling argument for turning collective crises and shared malaise into rocket fuel for personal and social transformation. And a better world.   ...Show more
$40.00
NZD
Category: Non-Fiction General | Reading Level: near fine
An extraordinary memoir about family, love, belief, redemption and the power of forgiveness. Everything has a reason. Everything has a purpose. Stan Walker is one of the finest singers to emerge from Australia and New Zealand Aotearoa in a generation. When Stan won Australian Idol in 2009, he was thrown head-first into the deep end of the music industry. What followed were some of the highest highs, and the lowest of lows. Few knew about the darkness in Stan's past - the violent upbringing, the sexual abuse and the struggle to be more than just a survivor. Stan Walker: My Story is a personal reflection on life growing up in a family where love and violence were horribly entwined. It's a story about forgiveness and a journey to redemption. It's a tale of a young Maori boy from Tauranga finding his place on the world stage while never forgetting who he is and where he came from. Stan's is a story of survival against impossible odds. Abuse and addiction, poverty and excess, cancer and discrimination - Stan tells it all with startling honesty and insight, and with a wonderful sense of warmth and hope. It's an important and un-putdownable read. ...Show more
$45.00
NZD
Category: Non-Fiction General
The Ruakituri valley is South East of Gisborne, and runs up to the Urewera National Park. The Ruakituri river emerges from the native bush of the park and tumbles through gulleys until it drops three levels over the spectacular 100 metre escarpment, and so down through the beautiful farming area that f orms the Ruakituri Valley of this book. Tales from the Ruakituri Valley is a collection of stories telling of life in the valley and the characters and events that are part of Ruakituri, and indeed typical of most remote farming communities in New Zealand. ...Show more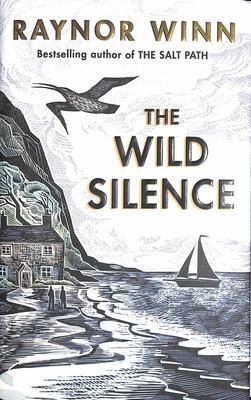 $40.00
NZD
Category: Non-Fiction General
Raynor Winn's magical and life-affirming new book, The Wild Silence - the follow-up to the uplifting, Sunday Times, internationally bestselling, Wainwright prize shortlisted, and Costa shortlisted, The Salt Path. In The Salt Path, Raynor and Moth go out to find the sea, the windswept and wild coastline, to find a way through homelessness, to find themselves again. Now, in The Wild Silence, they come back to what should be home, but four walls no longer feel that way. For Raynor, recovering self-esteem and trust in herself, and in others, is harder than she expected. She continues to face Moth's debilitating illness and struggles to find a way to adjust to a life in one place, unmoving. Until an incredible gesture by someone who read their story changes everything . . . Praise for The Salt Path: 'A beautiful book, it really lives up to the hype . . . an enjoyable, gentle yet moving read' Pandora Sykes on The High Low 'A beautiful, thoughtful, lyrical story of homelessness, human strength and endurance' Guardian 'Mesmerising. It is one of the most uplifting, inspiring books that I've ever read' i ...Show more
$38.00
NZD
Category: Non-Fiction General
The stories of two veterans - one traumatised, one blind - who rediscover themselves with the help of a friend in the course of two epic ocean adventures, kayaking around the Falklands and rowing across the Pacific. Mick Dawson tells the story of kayaking around the Falkland Islands with friend and fel low Royal Marines veteran Steve Grenham, who was struggling to cope with the effects of Post-Traumatic Stress Disorder (PTSD), and the extraordinary tale of his 2,500-mile voyage in a rowing boat with his friend and former Royal Marine Commando Steve 'Sparky' Sparkes, who was not only a rowing novice, but also blind. Sparky and Mick succeeded in rowing across the finish line after a truly epic voyage of over 2,500 miles from Monterey Bay in California to Waikiki, Hawaii. They'd hoped to break the record for a two-man rowboat and finish in less than fifty-five days, but a hurricane interfered with their plans. It took them eighty-two days, sixteen hours and fifty-four minutes to complete the race, but it was an even greater achievement for that, and Sparky became the first visually impaired person to row across the Pacific. The race with Sparky was the second expedition of an organisation Mick had set up a few years earlier, The Cockleshell Endeavour, designed to help another former Royal Marine and friend, Steve Grenham, by kayaking with him around the Falklands, where both former commandos served during the 1982 conflict with Argentina. ...Show more
$25.00
NZD
Category: Non-Fiction General | Series: Millie Marotta Ser.
Go into the woods with Millie Marotta The New York Times bestselling artist has created a stunning coloring book filled with forest-dwelling creatures.   In the sixth installment of her wildly popular coloring book series, Millie Marotta takes us through the woodlands of the world. More than 90 intricat e drawings of beautiful forest-dwelling creatures will delight colorists and spark their creativity. Millie's enticing flora and fauna include an adorable napping fox, little owl, Japanese pygmy woodpecker, peacock, badger, and polecat, along with whimsical ginkgo leaves, blossoming flowers, and tropical seeds and fruits that spill invitingly across the pages. ...Show more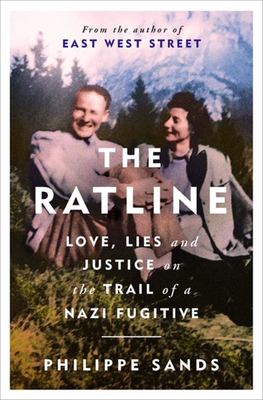 $38.00
NZD
Category: Non-Fiction General | Reading Level: very good
As Governor of Galicia, SS Brigadesführer Otto Freiherr von Wächter presided over an authority on whose territory hundreds of thousands of Jews and Poles were killed, including the family of the author's grandfather. By the time the war ended in May 1945, he was indicted for 'mass murder'. Hunted by the Soviets, the Americans, the Poles and the British, as well as groups of Jews, Wächter went on the run. He spent three years hiding in the Austrian Alps before making his way to Rome and being taken in by a Vatican bishop. He remained there for three months. While preparing to travel to Argentina on the 'ratline' he died unexpectedly, in July 1949, a few days after having lunch with an 'old comrade' whom he suspected of having been recruited by the Americans. In THE RATLINE Philippe Sands offers a unique account of the daily life of a Nazi fugitive, the love between Wächter and his wife Charlotte, who continued to write regularly to each other while he was on the run, and a fascinating insight into life in Rome and among American and Soviet spies active at the start of the Cold War. Using modern medical expertise, the door is unlocked to a mystery that haunts Wächter's youngest child, who believes his father was a good man - what was Wächter doing while in hiding, and what exactly caused his death? ...Show more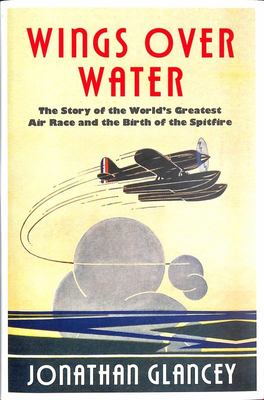 $45.00
NZD
Category: Non-Fiction General
The thrilling story of the Schneider Trophy, a series of glamorous air races that captivated both sides of the Atlantic and became a driver and celebration of speed and engineering prowess.
$30.00
NZD
Category: Non-Fiction General
Throughout jazz history there have been nightclubs where the music and the atmosphere live on to become legendary, like Minton's in Harlem or Lincoln Gardens in Chicago. In Paris in the late 1940's, it was Aerobleu -- notorious for its all-night jam sessions and its enigmatic owner, Max Morgan. In the h eady chaos and excitement of postwar Paris, in a time that was every bit as shadowy, as sensual, as idealistic as it was reported to be, all paths crossed at Aerobleu. Drawn by a feverish mix of music and martinis, Janet Flanner, Hemingway, Picasso, and Bogart all flocked to hear the best jazz this side of Harlem. And when Max Morgon won an old DC-3 in an all-night poker game, Miles Davis and Max Roach were there, giving flight to the music in legendary jam sessions en route to New York, Paris, London, and New Orleans. In the late 1950s, the ever-elusive Max Morgan disappeared, vanishing mysteriously from Havana, leaving behind some of the best jazz ever played and a state of mind that has come to be known as "Aerobleu." ...Show more