Our Planet
by Alastair Fothergill; Keith Scholey
$55.00
NZD
Category: Nature
With a foreword by Sir David Attenborough, this is the striking photographic companion to the groundbreaking NETFLIX original documentary series. With six hundred members of crew filming in fifty countries over four years, the directors that brought us the original Planet Earth and Blue Planet, take us on a journey across all the globe's different biological realms to present stunning visuals of nature's most intriguing animals in action, and environmental change on a scale that must be seen to be believed. Featuring some of the world's rarest creatures and previously unseen parts of the Earth--from deep oceans to remote forests to ice caps--Our Planet takes nature-lovers deep into the science of our natural world. Revealing the most amazing sights on Earth in unprecedented ways, alongside stories of the ways humans are affecting the world's ecosystems--from the wildebeest migrations in Africa to the penguin colonies of Antarctica--this book places itself at the forefront of a global conversation as we work together to protect and preserve our planet. ...Show more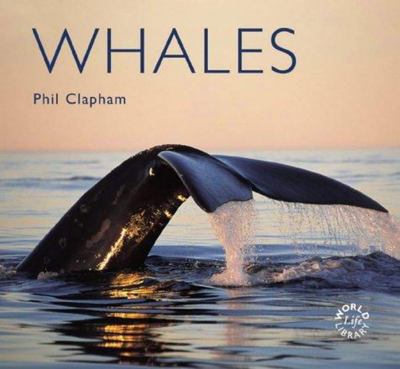 Whales
by Phil Clapham
$30.00
NZD
Category: Nature | Series: Worldlife Library | Reading Level: very good
Examining the great whales, this book provides an insight into their behaviour as well as explores their relationship with humans. It contains color photographs.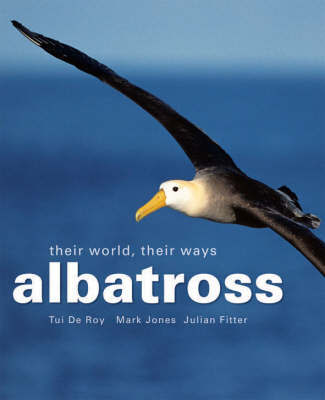 $70.00
NZD
Category: Nature | Reading Level: very good
The albatross is a creature of legend, poetry and dreams. But today, over three-quarters of albatross species are edging towards extinction. This book is a celebration of these amazing birds, featuring photographs by award-winning wildlife photographer Tui De Roy, the latest research by leading internat ional experts and a factual natural history. ...Show more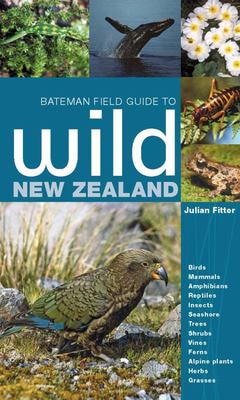 $50.00
NZD
Category: Nature | Reading Level: Very Good
At last a single field guide that covers New Zealand's plants, birds, insects and animals for visitors and New Zealanders interested in this country's natural history. Over 600 species are described described in detail, with accompanying information on habitat and full colour photographs.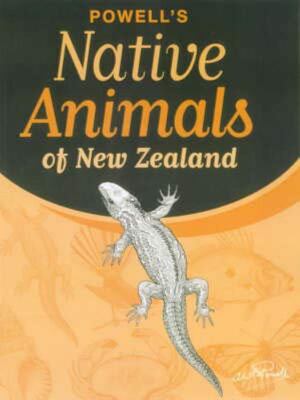 $25.00
NZD
Category: Nature
The 4th edition of this classic work, first published in 1947. It provides a simple ready reference for identifying common New Zealand animals, ranging from the simplest invertebrates through to mammals. The text has been updated and Powell's illustrations have been rescanned from the originals, resul ting in high quality reproductions. A unique introduction to New Zealand's fauna. ...Show more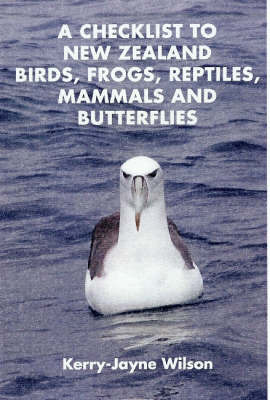 $12.00
NZD
Category: Nature
This pocket checklist includes all the species of birds, frogs, reptiles, mammals and butterflies that currently have wild populations in New Zealand, plus vagrant species that have been reliably recorded here during the last 25 years. It will enable birdwatchers and naturalists to keep records of the s pecies they see during field excursions in New Zealand. First published April 2007. ...Show more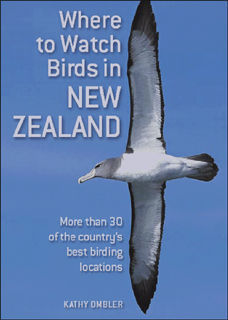 $35.00
NZD
Category: Nature
New Zealand's remarkable range of landscapes is home to an equally spectacular avian fauna. Not only are its endemic and native species at the top of any bird-watcher's must-see list, but its roll-call of seabirds, such as albatrosses and petrels, is world-renowned. In "Where to Watch Birds in New Zeala nd" Kathy Ombler introduces more than 30 of New Zealand's finest birding sites, with a full description of the location as well as a list of the birds to watch out for. Here are just a few examples of the sites that are covered: Otago Peninsula, home to colonies of northern royal albatross, yellow-eyed and blue penguins and many other seabird species; Kapiti Island, huge predator-free island that is a refuge for kokako, takahe, saddleback and stitchbird; and, Farewell Spit, which gives seasonal lodging to hundreds of thousands of New Zealand and overseas migrants.All the sites can be visited privately or with guided tours, and many of the tour and sanctuary operators have good connections with key bird-watching organisations in the Britain and the US. The book also includes location maps, colour photography, a list of all the species mentioned, plus a shortlist of 'must-see' birds, as well as travel tips and accommodation information for visitors. First published September 2007. ...Show more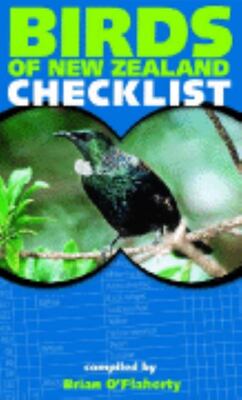 $13.00
NZD
Category: Nature
New Zealand's unique birdlife, from the kiwi, kea, kaka and kokako of bush and hill to the many petrels, penguins and albatrosses of the coastal regions, is of immense interest to ornithologists worldwide, and this handy pocket-size checklist will make a valuable addition to any NZ birder's pack. Featur ing the full 350-odd species that can be seen on the mainland and offshore islands, with English common name, Maori name and scientific name, the checklist enables the birder to note down sightings of each bird in up to five separate locations. Maps of the North and South Islands, showing key birding locations, are included. ...Show more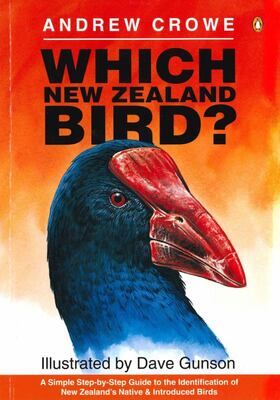 $26.00
NZD
Category: Nature | Series: Which...?
This unique book is designed to appeal to children and adults alike ...'there has never been an identification book like this in New Zealand,' says Andrew Crowe. The book covers 98 endemic, native, introduced or migrant bird species from all the main habitats. Nine identification habitats feature four s imilar-looking birds with simple tips for telling them apart. Each bird receives a code from 1-100, indicating how easy the bird is to find. Exquisite colour paintings by Dave Gunson cover a greater level of detail, for example, the very strikingly different juvenile forms or male/female differences, etc. There are also distribution maps for each bird. ...Show more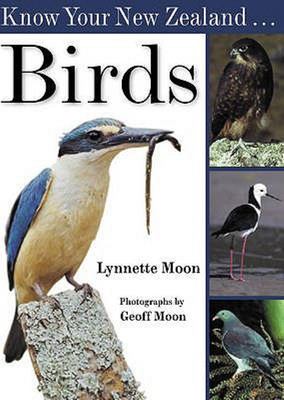 $40.00
NZD
Category: Nature
Featuring 80 of New Zealand's best-known bird species, this book provides key facts on appearance, call, behaviour and nesting details that allow the layperson to identify common species.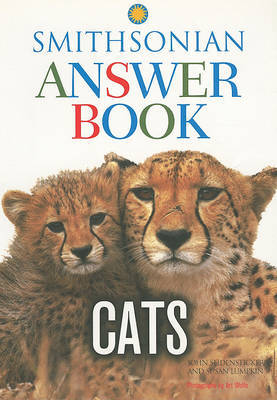 $55.00
NZD
Category: Nature
From tigers to tabbies, the most authoritative popular reference on cats in an engaging Q&A format Cats in Question, a new book in Smithsonian's highly successful In Question series, offers authoritative and engaging answers to the thousands of questions about cats that Smithsonian scientists receiv e annually. All of the world's cats are here, from fearsome predators such as lions and tigers, to mysterious hunters such as leopards and jaguars, to cuddly pets such as domestic cats. ...Show more
$58.00
NZD
Category: Nature
Ernst Haeckel (1834-1919) was a German-born biologist, naturalist, evolutionist, artist, philosopher, and doctor who spent his life researching flora and fauna from the highest mountaintops to the deepest ocean. A vociferous supporter and developer of Darwin's theories of evolution, he denounced religio us dogma, authored philosophical treatises, gained a doctorate in zoology, and coined scientific terms which have passed into common usage, including ecology, phylum, and stem cell. At the heart of Haeckel's colossal legacy was the motivation not only to discover but also to explain. To do this, he created hundreds of detailed drawings, watercolors, and sketches of his findings which he published in successive volumes, including several marine organism collections and the majestic Kunstformen der Natur (Art Forms in Nature), which could serve as the cornerstone of Haeckel's entire life project. Like a meticulous visual encyclopedia of living things, Haeckel's work was as remarkable for its graphic precision and meticulous shading as for its understanding of organic evolution. From bats to the box jellyfish, lizards to lichen, and spider legs to sea anemones, Haeckel emphasized the essential symmetries and order of nature, and found biological beauty in even the most unlikely of creatures. In this book, we celebrate the scientific, artistic, and environmental importance of Haeckel's work, with a collection of 300 of his finest prints from several of his most important tomes, including Die Radiolarien, Monographie der Medusen, Die Kalkschw mme, and Kunstformen der Natur. At a time when biodiversity is increasingly threatened by human activities, the book is at once a visual masterwork, an underwater exploration, and a vivid reminder of the precious variety of life.   About the series TASCHEN turns 40 this year Since we started our work as cultural archaeologists in 1980, TASCHEN has become synonymous with accessible publishing, helping bookworms around the world curate their own library of art, anthropology, and aphrodisia at an unbeatable price. In 2020, we celebrate 40 years of incredible books by staying true to our company credo. The 40 series presents new editions of some of the stars of our program--now more compact, friendly in price, and still realized with the same commitment to impeccable production. ...Show more