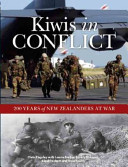 $30.00
NZD
Category: Military
First published as Scars on the Heart and based on the Auckland Museum's permanent exhibition of the same name, this is a rich and fascinating account of the impact of war through the eyes of those involved, using photographs, paintings, letters and diaries. This new edition has the latest information o n New Zealanders as peacekeepers in the Middle East, the Pacific and Afghanistan, including the awarding of the Victoria Cross to Colonel Willie Apiata. ...Show more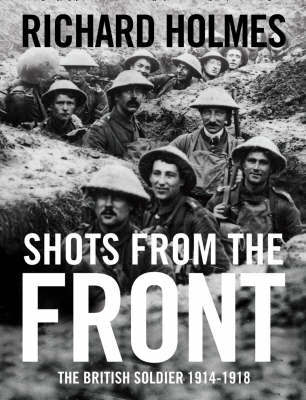 $45.00
NZD
Category: Military | Reading Level: very good
A handsomely illustrated photographic account, by the bestselling author of 'Tommy' (2003), of the human experience of war as directly witnessed by British soldiers in the First World War. Richard Holmes, one of Britain's best-known military historians (and President of the British Commission of Milita ry History), has selected over 200 photographs taken for the most part by officers and men rather than by official photographers -- mostly unfamiliar ones located in archive collections, regimental museums and private sources. There will also be specially taken photographs by Mike Sheil, one of the best battlefield photographers working today. The book will deal with the whole of the British Army's experience of the First World War -- Gallipoli, Mesopotamia, and so on -- and not just on the Western Front. The photographs will be grouped thematically as extended picture essays; topics include the pre-war army and mobilisation of 1914; the contribution made by nurses; medical treatment and the wounded; infantrymen and their weapons; the campaign in Mesopotamia, etc!Like 'Tommy', the book is about people rather than things, about the human experience of war rather than its strategy or tactics, and at least as much about the everyday or commonplace -- a latrine here or a plate of bully beef there -- as about the lofty or portentous. ...Show more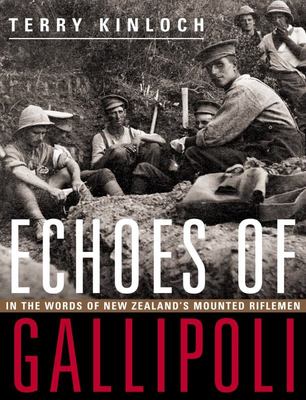 $40.00
NZD
Category: Military
First published ten years ago to enthusiastic reviews and critical acclaim, this classic celebrated readable scholarship is now available in paperback. Using their letters and diaries, Echoes of Gallipoli tells the story of Gallipoli through the eyes of the men of the New Zealand Mounted Rifles Brigade with the immediacy of actually being there. It is a fresh way of telling history, and one that is sure to find a response among New Zealanders today. The full story is here: the call-up, the sea journey, camp in Egypt, the eventual arrival in Gallipoli, all the battles and skirmishes that were fought there, and finally the remarkable evacuation several months later. ...Show more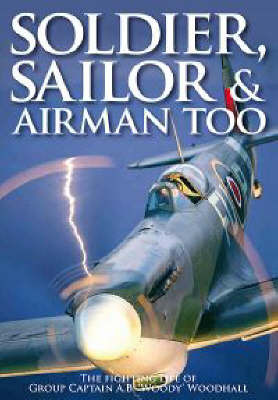 $50.00
NZD
Category: Military
Soldier, Sailor and Airman Too is a comprehensive history of the life and career of Group Captain A.B. Woodhall. His story provides a unique slice of British Army, Royal Navy and Royal Airforce history, spanning both World Wars and finishing in New Zealand. Not only can his story be read as a biography of an extremely accomplished and heroic figure, this book also provides an extensive historical insight into the myriad events he was involved in over this period of time. From beginnings that would be enough to deter most - being severely wounded to the point of paralysis as a sniper at Beaumont Hamel 1916 and subsequently evacuated back to England; Soldier, Sailor and Airman Too covers Woody's military career through both wars, touches on his flying with Douglas Bader and volunteering to make an emergency drop of an artificial leg to Bader when he was downed and taken prisoner in Germany. Working as a controller in the Great Battle of Britain, Woody was awarded the OBE and given investiture by the King and Queen at Buckingham Palace as well as being promoted to Group Captain. Woody encountered some strife in the bombings of Duxton and Tangmere, where he was Group Captain, but went on to establish a radio listening service in Malta resulting in foxing the German Controller! Woodhall writes extremely well and gives exceptional attention to detail. The book is filled with anecdotes, humour and is an extremely significant and detailed primary resource, making it ideal for historians, military buffs and people with an interest in flying. ...Show more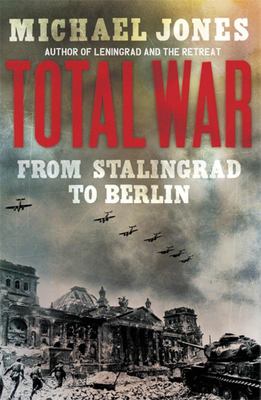 $30.00
NZD
Category: Military
In February 1943, German forces surrendered to the Red Army at Stalingrad and the tide of war turned. By May 1945 Soviet soldiers had stormed Berlin and brought down Hitler's regime. Total War follows the fortunes of these fighters as they liberated Russia and the Ukraine from the Nazi invader and fough t their way into the heart of the Reich. It reveals the horrors they experienced - the Holocaust, genocide and the mass murder of Soviet POWs - and shows the Red Army, brutalized by war, taking its terrible revenge on the German civilian population. For the first time Russian veterans are candid about the terrible atrocities their own army committed. But they also describe their struggle to raise themselves from the abyss of hatred. Their war against the Nazis - which in large part brought the Second World War in Europe to an end - is a tarnished but deeply moving story of sacrifice and redemption. ...Show more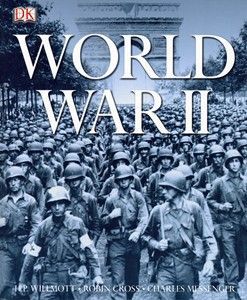 World War II
by Robin Cross; Michael Paul (Contribution by); David Welch (Contribution by); H. P. Willmott; Charles Messenger; Richard Overy (Illustrator); Michael Barrett (Contribution by); Mark R. Grandstaff (Contribution by)
$50.00
NZD
Category: Military
Decades on from when the last shot was fired, the battles may be fading from living memory, but the shock waves of WWII still resonate. This comprehensive history examines not just the many theatres of operations, but also provides a challenging analysis of the war's causes and momentous consequences - as well as relating the human story of a conflict that cost the lives of an estimated 50 million people. World War IIevokes the sheer epic scale of combat, ranging from the battlefronts in Europe, Africa, Russia and the Pacific to its appalling impact on civilian populations across the globe. First-hand accounts from combatants and civilians blend with compelling images and unique graphics and timelines to create a truly complete picture of the war. Forty full-colour digital maps reveal the strategic and tactical situations faced by the commanders on both sides, while the descriptions of the fighting itself propel the reader into the terrible realities of battle. ...Show more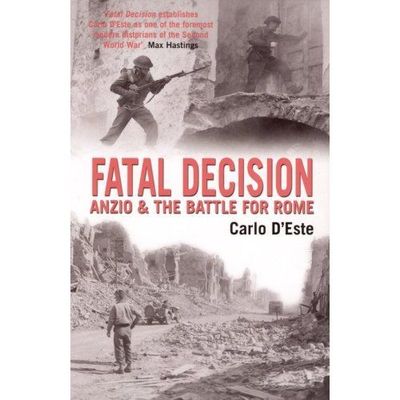 $30.00
NZD
Category: Military
Fatal Decision is a powerful, dramatic, moving, and ultimately definitive narrative of one of the most desperate campaigns of World War II by an author whose previous books on the Normandy and Sicily campaigns have been hailed as masterful. In the winter of 1943-44, Anzio was a small resort and port just south of Rome. But with Allied troops repelled at Monte Cassino, the plan was a surprise amphibious landing at Anzio on 22 January 1944, the destruction of the German supply line followed by the liberation of Rome, thirty five miles to the south. The reality was bad management, external meddling, poorly relayed orders and uncertain leadership. The result was carnage as the Anzio beachhead became a death trap, with Alied troops forced to fight for their lives for five dreadful months in a throwback to the trenches of WWI. The eventual victory was muted and bitter. Mixing flawless research, drama and combat with a brilliant narrative voice, Fatal Decision is one of the best histories ever written of a World War II military campaign. ...Show more
$50.00
NZD
Category: Military
The Second World War was a watershed in world history: the seizing of power by Hitler and the Nazis, the slowly building crescendo of annexations that led to Blitzkrieg, the conquest of Europe, the U-boat war, the strategic bombing campaign, the invasion of Russia, Stalingrad and D-Day, and the long Ger man retreat to unconditional surrender. Mapping the Second World War does not try to retell every point in the story of the war in Europe, rather it seeks to provide – through contemporary documents – a different view of the war and suggest avenues for further research. Presenting over 100 maps it looks both at the broad sweep of events – such as the invasion of Europe in June 1944 – and at details – the two-man X-craft attack on the battleship Tirpitz – to provide a fascinating sample of how events during the war were mapped out. Charts and maps were vital to the conduct of the war: before each military event there was planning, the reconnaissance, the conjecture as to enemy dispositions: after the event there would be debriefing, analysis of success and failure, and a redrawing of maps to show new troop positions and boundaries. Many of the maps selected have been used in actual combat and are marked up accordingly. Such battlefield annotations add to this fascinating overview of some of the key events in the Second World War and are referenced in the extended accompanying map captions. The volume is complete with a detailed narrative introduction to the progress of the war. ...Show more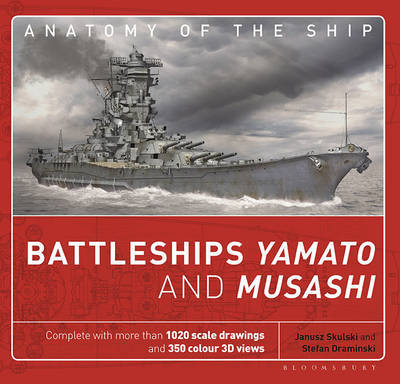 $60.00
NZD
Category: Military | Series: Anatomy of the Ship
Equipped with the largest guns and heaviest armour and with the greatest displacement of any ship ever built, the Yamato proved to be a formidable opponent to the US Pacific Fleet in the Second World War. The book contains a full description of the design and construction of the battleship including wartime modifications, and a career history followed by a substantial pictorial section with rare onboard views of Yamato and her sister ship Musashi, a comprehensive portfolio of more than 1,020 perspective line artworks, 350 colour 3D views, and 30 photographs. The wreck of Musashi has been recently discovered to great excitement in Japan, renewing interest in these iconic warships. Janusz Skulski's anatomies of three renowned ships of the 20th century Japanese navy are among the most comprehensive of the Anatomy series with hundreds of meticulously researched drawings of the ships. Since their first publication he has continued to research the ships and has now produce a more definitive anatomy than was possible then. He has teamed up with 3D artist Stefan Draminksi who produces superb realistic renditions of the ships that bring a whole new level of detail to the portraits of the ships. This new editions is a genuine 'Super Anatomy' containing the most detailed renditions of these ships ever seen. ...Show more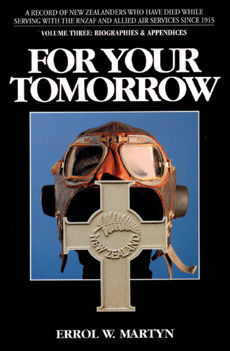 $80.00
NZD
Category: Military
Volume 3 of Errol Martyn's trilogy recording the New Zealanders who have died while serving with the RNZAF and Allied Air Services since 1943. Volume three contains biographies and appendices.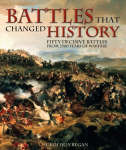 $60.00
NZD
Category: Military
"Battles that Changed History" is a stimulating and lively account of 50 decisive battles that, either as a result of victory or defeat, have had a long-term impact on the course of world history. Meticulously researched and written in a concise and engaging manner, military expert Geoffrey Regan looks back over 2,500 years of warfare between bitter rivals, from the Greeks and the Persians, to Saddam Hussein and the might of the US military, via the Siege of Constantinople, the Spanish Armada, the Battle of Poltava, the Battle of the Marne, the Battle of Stalingrad and many more. With the aid of numerous maps and illustrations, historian Geoffrey Regan not only examines the background and consequences of each battle, but also vividly re-creates the intense fighting, analyses the tactics and profiles key commanders and weaponry used. ...Show more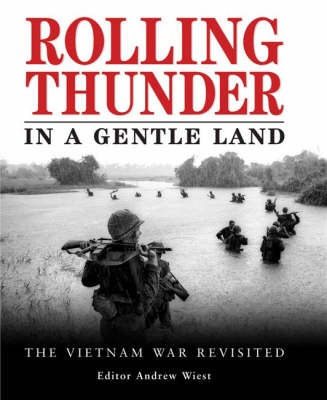 $45.00
NZD
Category: Military | Series: General Military Ser.
Fifteen renowned authors from widely varied backgrounds examine the Vietnam War, providing a fresh insight into this controversial conflict, even for those who have 'read it all before'. First-hand accounts, maps and contemporary photographs, analysis from the soldiers involved and new perspectives from combatants on both sides provide an incisive investigation into a fascinating and terrible war."This is a superb and compelling reexamination of the major historical, political, and ethical issues that continue to smoulder many decades after the conclusion of the Vietnam War, I highly recommend Rolling Thunder in a Gentle Land. It is among the best books of its kind that I've encountered over the last dozen years." Tom O'Brien, author of The Things They Carried ...Show more