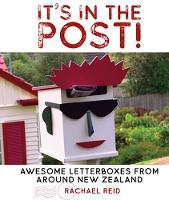 $25.00
NZD
Category: Humour | Reading Level: near fine
What better way to put a smile on your trusted postie's face than by requiring them to poke your mail into a pig's snout? Why not give passing tourists a chuckle with a converted microwave by your front gate? When it comes to showing off our DIY ingenuity, Kiwis from across the country have risen to the challenge - of reimagining the humble letterbox. This very Kiwi collection showcases the letterboxes of Aotearoa: from the classic to the crazy, the elaborate to the sublime. From cool dudes to kombis, mako sharks to dairy cows, It's in the Post! is sure to delight, get your creative juices flowing and deliver some belly laughs along the way. ...Show more

$13.00
NZD
Category: Humour
A humorous study of all the words and phrases that are uniquely New Zealand's own. First published 1992; this edition 2008.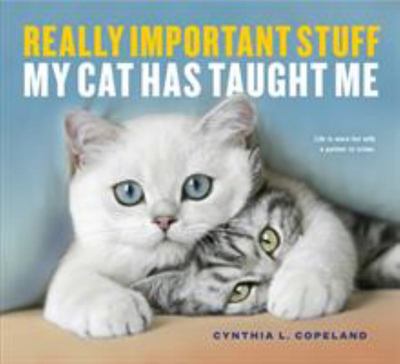 $30.00
NZD
Category: Humour
A book that will delight every cat lover, full of wise and unforgettable life lessons, each paired with the perfect photo. Cats are the ultimate savants, possessing intelligence, poise, and sass in equal measure. They know when to play it cool, and when to pounce; when to fly solo, and when to cuddle u p. Entertaining, unpredictable, and just a bit wild, cats encourage us to explore, take chances, and live on the edge--just as if we too had nine lives. Cynthia L. Copeland, author of the bestselling Really Important Stuff My Dog Has Taught Me and Really Important Stuff My Kids Have Taught Me, now turns her attention to our mysterious feline friends. Every page of this full-color gift book is a joyful reminder of what's important in life. Like Confidence "Insist on a seat at the table." Curiosity "Have more questions than answers." Adventure: "Sometimes you have to leap before you look." Individuality "You'll be remembered for what sets you apart." Kindness "Recognize the power of your purr." And Solitude "Find your own square of sunshine." ...Show more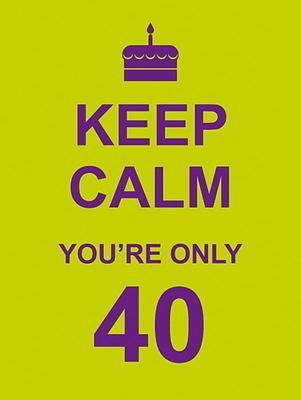 $15.00
NZD
Category: Humour | Series: Keep Calm Ser. | Reading Level: General Adult
""Women are most fascinating between the ages of 35 and 40 . . . Since few women ever pass 40, maximum fascination can continue indefinitely." --Christian Dior"So what if you're turning 40; after all, with age comes wisdom and more excuses to slow down and polish your snazzy new reading glasses--and at least you're not 50! This book is packed with celebratory quotations to help you shrug your shoulders, blow out the candles, and keep calm--perfect for quadragenarians everywhere. ...Show more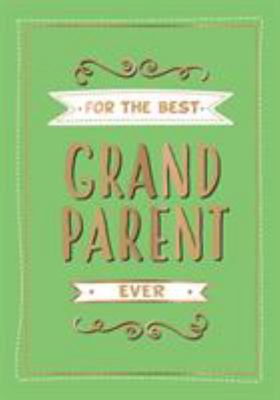 $20.00
NZD
Category: Humour
Grandparents are a constant source of understanding, advice and love. This beautiful collection of quotations will make every grandparent see how much they are appreciated.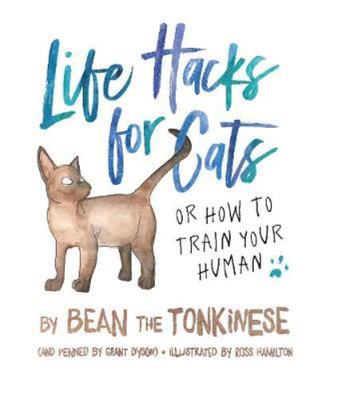 $20.00
NZD
Category: Humour
'Listen up, all you toms and tabbies. I'm Bean the Tonkinese, a pretty smart cat, if I do say so myself. In my time roaming the neighbourhood I've learnt a fair bit about humans (you know, those odd hairless two-legged species that consider themselves our owners?). I figured it was about time I shared s ome of that wisdom with all of you . . .' ...Show more
$30.00
NZD
Category: Humour
A collection of cartoons about many strange and lovely things- kind words for dark days; simple poems concerning wonderful mysteries; reflections on sadness, joy, dismay, sanity, soup and beauty. Also- doubts, confessions, laments and tributes. Spirited depictions of dogs, ducks, teapots and trees, with various peculiar attempts to shine some light on dark and troubled times. ...Show more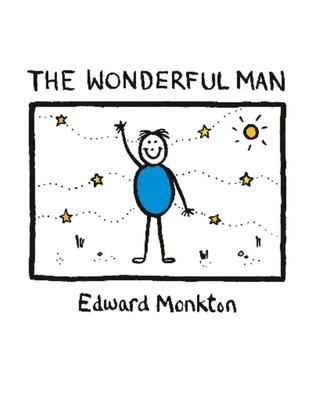 $21.00
NZD
Category: Humour
Hand-lettered in the same style as the Edward Monkton cards by the Really Good company, the tales are wonderfully packaged with the utmost style and attention to detail to make these hugely desirable objects and perfect gifts for special occasions. These creations prove there is a universal and enduring audience for stories that inspire and touch hearts. Their philosophy is to heal, unite, amuse and delight in equal measures. ...Show more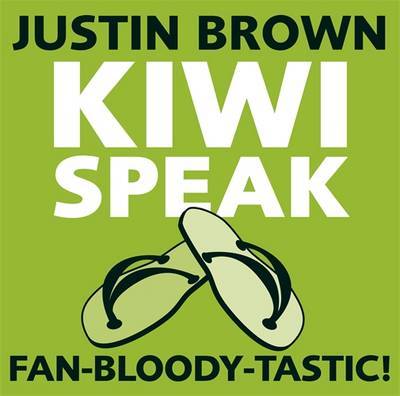 $21.00
NZD
Category: Humour
Do you speak Nu Zild? Over 150 years we have developed our own unique take on the English language. And it's not just about fush and chups. Rather it's about the often hilarious and sometime downright baffling New Zealandisms we use in all sorts of situations, and for all types of pastimes and passions. In KIWI SPEAK, the top-selling author of CRICKET SPEAK and RUGBY SPEAK eavesdrops at the dinner table, the school yard, the farm and the sports club to bring us an entertaining dictionary of phrases and expressions. Drawn from a wide range of popular Kiwi culture, these are sayings we used to say and sayings we shouldn't say - but all toast the way New Zealanders yarn. ...Show more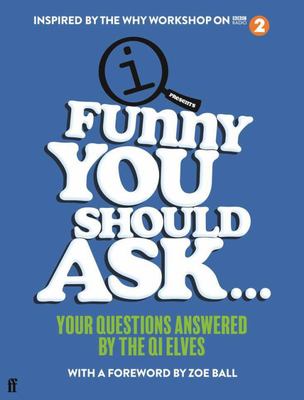 $28.00
NZD
Category: Humour
The QI Elves are the clever clogs behind the hit panel show QI. Every Wednesday the Elves appear on The Zoe Ball Breakfast Show's 'Why Workshop' where they answer the ponderings and wonderings of Radio 2's most inquisitive listeners. Funny You Should Ask features the QI Elves' answers to questions on to pics ranging from goosebumps to grapefruit, pizza to pirates and everything in-between. Generously sprinkled with extra facts from the Elves this is essential reading for the incurably curious. How much water would you need to put out the Sun? If spiders can walk on the ceiling why can't they get out of the bath? What's the point of snot? Why does my pizza taste so much better the next morning? Why do dads make such bad jokes? Why am I a capital letter and you're not? Why is there an Essex, a Wessex, a Sussex but no Nossex? Can I dig a tunnel to the other side of the Earth? Why aren't unicorns called unihorns? Do cats get goosebumps? When does a rock become an island? Why don't clouds freeze? Can I live forever? ...Show more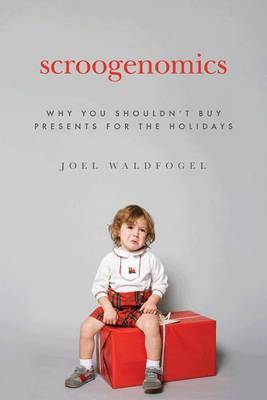 $20.00
NZD
Category: Humour
Christmas is a time of seasonal cheer, family get-togethers, holiday parties, and-gift giving. Lots and lots - and lots - of gift giving. It's hard to imagine any Christmas without this time-honored custom. But let's stop to consider the gifts we receive - the rooster sweater from Grandma or the singing fish from Uncle Mike. How many of us get gifts we like? How many of us give gifts not knowing what recipients want? Did your cousin really look excited about that jumping alarm clock? Lively and informed, "Scroogenomics" illustrates how our consumer spending generates vast amounts of economic waste - to the shocking tune of eighty-five billion dollars each winter. Economist Joel Waldfogel provides solid explanations to show us why it's time to stop the madness and think twice before buying gifts for the holidays. When we buy for ourselves, every dollar we spend produces at least a dollar in satisfaction, because we shop carefully and purchase items that are worth more than they cost. Gift giving is different. We make less informed choices, max out on credit to buy gifts worth less than the money spent, and leave recipients less than satisfied, creating what Waldfogel calls 'deadweight loss'. Waldfogel indicates that this waste isn't confined to Americans - most major economies share in this orgy of wealth destruction. While recognizing the difficulties of altering current trends, Waldfogel offers viable gift-giving alternatives. By reprioritizing our gift-giving habits, "Scroogenomics" proves that we can still maintain the economy without gouging our wallets, and reclaim the true spirit of the holiday season. ...Show more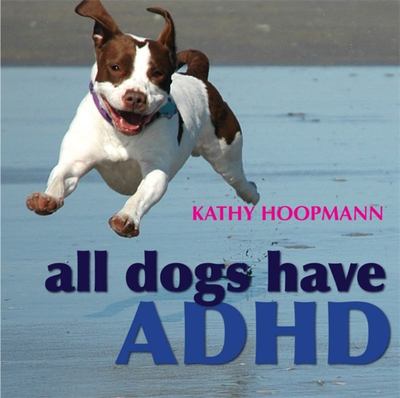 $35.00
NZD
Category: Humour
All Dogs Have ADHD takes an inspiring and affectionate look at Attention Deficit Hyperactivity Disorder (ADHD), using images and ideas from the canine world to explore a variety of traits that will be instantly recognisable to those who are familiar with ADHD. Following the style of the award-winning Al l Cats Have Asperger Syndrome, charming colour photographs of dogs bring to life familiar ADHD characteristics such as being restless and excitable, getting easily distracted, and acting on impulse. This delightful book combines humour with understanding to reflect the difficulties and joys of raising a child with ADHD and celebrates what it means to be considered `different'. This absorbing and enjoyable book takes a refreshing approach to understanding ADHD. ...Show more