$38.00
NZD
Category: History
Ever wondered how we got from nothing to something? Or thought about how we can weigh the earth? Or wanted to reach the edge of the universe? Uncover the mysteries of time, space and life on earth in this extraordinary book - a journey from the centre of the planet to the dawn of the dinosaurs, and eve rything in between. And discover our own incredible journey, from single cell to civilisation, including the brilliant (and sometimes very bizarre) scientists who helped us find out the how and why. ...Show more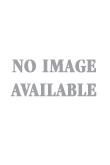 $35.00
NZD
Category: History
History of the Gordon Family of Clifton - Cape KidnappersSix generations of Gordon's have lived and worked at Clifton. This book is a personal look at the lives of those at Clifton over the years.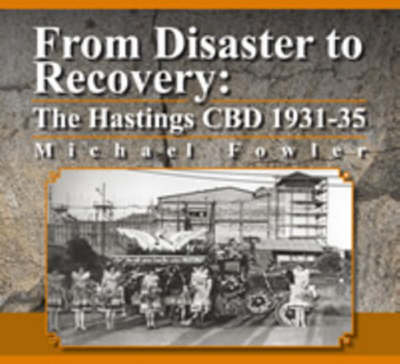 $25.00
NZD
Category: History
No reply from publisher as at October 2008. On the third of Febraury 1931 at 10.47am., a 7.8 magnitude earthquake hit Hawke's Bay. In Hastings at least 93 people lost their lives, with hundreds more injured. In this book Michael Fowler details the destructive impact of the 1931 quake on the Hastings CBD and its subsequent recovery. The 25 city blocks of the CBD are catalogued with hundrreds of previously unpublished personal stories and photographs, which tell dramatic sotries of the destruction and heroism. Discover the horror of that day in Hastings, but also come on a journey with this courageous community, as they rebuilt their lives and fought for their own full-service hospital. ...Show more
$33.00
NZD
Category: History
A global history of swimming, from humankind's first dip in what is now the driest spot on earth to the 2020 Olympics.
$24.00
NZD
Category: History
They were the most famous sisters in China. As the country battled through a hundred years of wars, revolutions and seismic transformations, the three Soong sisters from Shanghai were at the centre of power, and each of them left an indelible mark on history. Red Sister, Ching-ling, married the 'Father of China', Sun Yat-sen, and rose to be Mao's vice-chair. Little Sister, May-ling, became Madame Chiang Kai-shek, first lady of pre-Communist Nationalist China and a major political figure in her own right. Big Sister, Ei-ling, became Chiang's unofficial main adviser - and made herself one of China's richest women. All three sisters enjoyed tremendous privilege and glory, but also endured constant mortal danger. They showed great courage and experienced passionate love, as well as despair and heartbreak. They remained close emotionally, even when they embraced opposing political camps and Ching-ling dedicated herself to destroying her two sisters' worlds. Big Sister, Little Sister, Red Sister is a gripping story of love, war, intrigue, bravery, glamour and betrayal, which takes us on a sweeping journey from Canton to Hawaii to New York, from exiles' quarters in Japan and Berlin to secret meeting rooms in Moscow, and from the compounds of the Communist elite in Beijing to the corridors of power in democratic Taiwan. In a group biography that is by turns intimate and epic, Jung Chang reveals the lives of three extraordinary women who helped shape twentieth-century China. ...Show more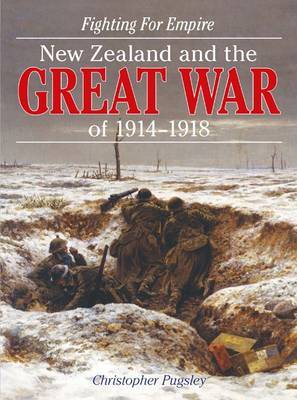 $20.00
NZD
Category: History
One hundred thousand New Zealanders sailed to war between 1914 and 1918, and at the end of four years of conflict the country had suffered 60,000 casualties, including 18,000 dead. Dr Chris Pugsley's account of the First World War (first published as a section in Scars on the Heart: 200 Years of NZ at W ar, Bateman, 1996), is a tale of learning about war the hard way, by bitter and costly experience, drawing on photographs, letters and diaries to examine the impact of war through the eyes of those involved. This lively mix of text, photographs and soldiers' own accounts covers all aspects of the war: from NZ's seizing German Samoa five days after war was declared, ANZAC Cove and Gallipoli, patriotism at home, Mounted Rifles in Sinai and Palestine, the role of our nurses, the Western Front, and 'Sea Dogs and Flying Aces' - how our sailors and airmen fought the war. ...Show more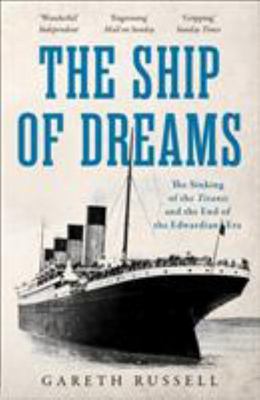 $28.00
NZD
Category: History
When the Titanic sank, so did the Edwardian age that created it. In this brilliantly original history, Gareth Russell recasts a tragedy we think we know to explore an era of seismic change. With new research and previously unseen first-hand accounts, Gareth Russell peers through the most famous porthol es in the world to follow six travellers. Amongst them, a Jewish-American immigrant, an American movie star, a member of the British nobility, and a titan of industry. Setting these lives against that of the Titanic, Russell investigates social class, technological advancement, political turmoil and pioneering ambition in an age that swang between folly and brilliance, hubris and triumph. A dramatic history of human endeavour told through extraordinary, diverse personalities, The Ship of Dreams dispels myth to revive the story of a ship that was to become symbolic of its own doomed era. Previously published as The Darksome Bounds of a Failing World. ...Show more
$33.00
NZD
Category: History | Reading Level: very good
THE TOP 5 SUNDAY TIMES BESTSELLER LONGLISTED FOR THE BAILLIE GIFFORD PRIZE FOR NON-FICTION 2019 'Dalrymple is a superb historian with a visceral understanding of India - A book of beauty' Gerard DeGroot, The Times In August 1765 the East India Company defeated the young Mughal emperor and forced him to establish in his richest provinces a new administration run by English merchants who collected taxes through means of a ruthless private army what we would now call an act of involuntary privatisation. The East India Company's founding charter authorised it to 'wage war' and it had always used violence to gain its ends. But the creation of this new government marked the moment that the East India Company ceased to be a conventional international trading corporation dealing in silks and spices and became something much more unusual- an aggressive colonial power in the guise of a multinational business. In less than four decades it had trained up a security force of around 200,000 men twice the size of the British army and had subdued an entire subcontinent, conquering first Bengal and finally, in 1803, the Mughal capital of Delhi itself. The Company's reach stretched until almost all of India south of the Himalayas was effectively ruled from a boardroom in London. The Anarchy tells the remarkable story of how one of the world's most magnificent empires disintegrated and came to be replaced by a dangerously unregulated private company, based thousands of miles overseas in one small office, five windows wide, and answerable only to its distant shareholders. In his most ambitious and riveting book to date, William Dalrymple tells the story of the East India Company as it has never been told before, unfolding a timely cautionary tale of the first global corporate power.   ...Show more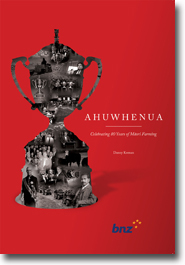 $40.00
NZD
Category: History
This history of the Ahuwhenua Trophy Competition looks at the farming and business from 1933 to 2013. It sets out the establishment of the trophy, the ups and downs of the competition and the triumphs of the winners, and considers the competition in the context of Maori land development policies and pra ctices over the last eighty years. The trophy has come to be seen as the main agricultural award in New Zealand for all sheep, beef and dairy farmers, and its attention to environmental standards and protecting land and its resources for future generations is widely recognised in the agricultural sector. ...Show more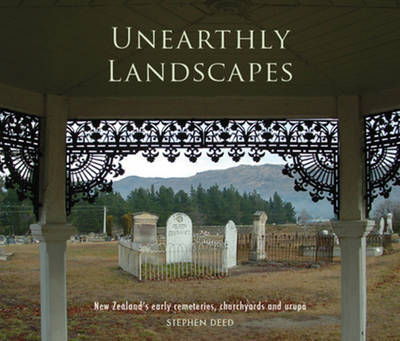 $50.00
NZD
Category: History
By the nineteenth century the ancient parish churchyards of Britain, burdened with generations of dead, were unable to cope with the strain of rising numbers of corpses. Public concern about health problems eventually put an end to the local parish churchyard burial, and by the time settlers set sail fo r New Zealand new, larger "modern" cemeteries were being established on the edges of towns. Immigrants brought with them a range of burial traditions, and of course Maori, already long established, had their own rituals. Over time, the various customs borrowed from one another to form a uniquely New Zealand way. In this beautifully written and illustrated book, Stephen Deed sets out to reconnect the historic cemeteries we see today with the history of this country and its people. ...Show more
$28.00
NZD
Category: History
The story of Jerusalem is the story of the world. Jerusalem is the universal city, the capital of two peoples, the shrine of three faiths; it is the site of Judgement Day and the battlefield of today's clash of civilisations. How did this small, remote town become the Holy City, the 'centre of the worl d' and now the key to peace in the Middle East? Drawing on new archives and a lifetime's study, Simon Sebag Montefiore reveals this ever-changing city through the wars, love affairs and revelations of the men and women - kings, empresses, prophets, poets, saints, conquerors and whores - who created, destroyed, chronicled and believed in Jerusalem. From King David to the twenty-first century, from the birth of Judaism, Christianity and Islam to the Israel-Palestine conflict, this is the epic history of 3,000 years of faith, slaughter, fanaticism and coexistence. This is how Jerusalem became Jerusalem, and the only city that exists twice: in heaven and on earth. ...Show more
$28.00
NZD
Category: History
Would you sacrifice yourself to save thousands of others? In the Summer of 1940, after the Nazi occupation of Poland, an underground operative called Witold Pilecki accepted a mission to uncover the fate of thousands of people being interred at a new concentration camp on the border of the Reich. His mi ssion was to report on Nazi crimes and raise a secret army to stage an uprising. The name of the detention centre -- Auschwitz. It was only after arriving at the camp that he started to discover the Nazi's terrifying plans. Over the next two and half years, Witold forged an underground army that smuggled evidence of Nazi atrocities out of Auschwitz. His reports from the camp were to shape the Allies response to the Holocaust - yet his story was all but forgotten for decades. This is the first major account to draw on unpublished family papers, newly released archival documents and exclusive interviews with surviving resistance fighters to show how he brought the fight to the Nazis at the heart of their evil designs. The result is an enthralling story of resistance and heroism against the most horrific circumstances, and one man's attempt to change the course of history. ...Show more