$90.00
NZD
Category: Gardening
Suzanne Turley is one of New Zealand's most sought-after landscape designers. Across her 30-year career, from her Auckland studio, she has crafted some of the country's most prestigious gardens. Today, Suzanne works with young Italian landscape architect Ermanno Cattaneo; with their combined experience, expertise and enthusiasm, they are pushing the boundaries of contemporary landscape design and architecture in New Zealand.Their work is found the length and breadth of this picturesque country - from the benign Pacific beaches in the north to the volcanic fields of New Zealand's most populous city, alongside coastal cliffs or deep, strong rivers, set against a tapestry of bush or the breathtaking peaks of the Southern Alps. Showcasing 12 of Suzanne Turley Landscapes' stand-out private gardens from around Aotearoa, this book offers insights into both the design concept and planting plan of each project, as well as the approach to the location and client brief. Private Gardens of Aotearoa is both a visual bible of cutting-edge landscape design and a travelogue of a country feted for the magnificence of its natural features. ...Show more
$95.00
NZD
Category: Gardening | Series: Kinfolk Ser.
Since the launch of its magazine in 2011, Kinfolk has grown into an internationally recognized brand known for its minimalist aesthetic and strong community of inspiring and influential creatives. Kinfolk's books, with a combined 335,000 copies in print, have applied this lens to cooking, home design, a nd work. Now, in The Kinfolk Garden, the team turns its eye to outdoor spaces and the many ways they enhance our lives and help us foster community. With a focus on spaces that bring the outdoors in and the indoors out and people who have found ways to expertly incorporate the natural world into their lives, the book explores the garden as a place for work, play, entertaining, and inspiration. Featuring 30 homeowners and their spaces in locations around the globe, The Kinfolk Garden offers an easy approach to bringing nature home. ...Show more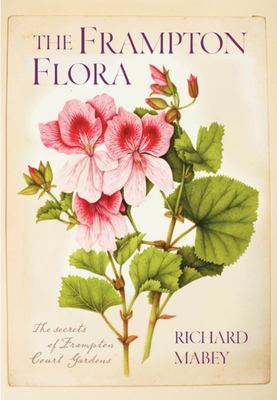 $65.00
NZD
Category: Gardening | Reading Level: very good
Offers a collection of Victorian botanical paintings discovered in the attic of Frampton Court in Gloucestershire over a century after they were created. This work includes paintings that have come to light since the original discovery. It describes the paintings and the family, and relates it to the ri ch flora of England in the mid-19th century. ...Show more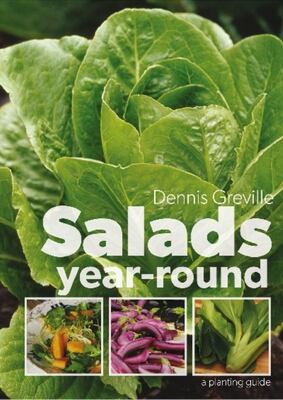 $25.00
NZD
Category: Gardening
It is perfectly possible to enjoy a range of salads throughout the year, provided the garden is kept well tilled and fertilised, ready to replace one season's salad ingredients with the next. Structured around the four seasons, this book describes a range of plants, including herbs and some fruit, with notes about their growing requirements. ...Show more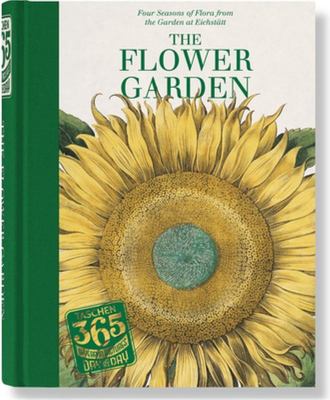 $50.00
NZD
Category: Gardening | Series: Taschen Perpetual Calendar
Botanical bliss Give yourself flowers every day of the year Brighten up your desktop with seasonal blooms Each day you'll encounter a fresh image from Basilius Besler's hand-painted 17th-century engravings of the Garden at Eichstatt in Bavaria, one of the most beautiful gardens in Europe. This is gree nery that keeps on giving, too--at the end of the year, just turn back to the beginning and let the floral pleasures continue Text in English, French, and German ...Show more
$40.00
NZD
Category: Gardening
How to grow your own food in the smallest spaces - in pots on balconies, courtyards and windowsills Increasingly people are keen to grow some of their own food, giving them fresh, delicious and healthy ingredients right on their doorstep. Homegrown food also means reduced food miles and packaging, and r eminds us where food comes from and how plants grow.With backyards shrinking and more people living in apartments, we need to find a range of fruit, vegies and herbs that will grow and thrive in small spaces.Whether you love lush leafy greens, tangy citrus, crunchy carrots or vine-ripened tomatoes, there are lots of edible plants that can be grown in pots, hanging baskets and vertical gardens on sunny balconies, verandas, courtyards and windowsills, opening up the wonderful world of homegrown to everyone. This book provides the best information on which edible plants to grow in pots and how to care for them, no matter what your skill level. With loads of glorious photographs for inspiration, it puts 'patio to plate' within reach of everyone, whatever their gardening space. ...Show more
American Gardens
by Derry Moore (Photographer); Monty Don
$100.00
NZD
Category: Gardening
Monty Don, Britain's treasured horticulturalist, and renowned photographer Derry Moore explore iconic and little-known gardens throughout America.   For years, Britain's much-loved gardener Monty Don has been leading us down all kinds of garden paths to show us why green spaces are vital to our wellbein g and culture. Now, he travels across America with celebrated photographer Derry Moore to trace the fascinating histories of outdoor spaces which epitomize or redefine the American garden. In the book, which complements the BBC television series, they look at a variety of gardens and outdoor spaces at the center of American history including the slave garden at Thomas Jefferson's Monticello estate, Longwood Gardens in Delaware, and Middleton Place in South Carolina. Together, they visit verdant oases designed by modernist architects such as Richard Neutra. They delve into urban outdoor spaces, looking at New York City's Central Park, Lurie Garden at the southern end of Millennium Park in Chicago, and the Seattle Spheres. Derry Moore gives his unique perspective on gardens across the United States, including several not featured in the TV series. These include unpublished photographs of Bob Hope's Palm Springs home and garden of renowned architect Frank Lloyd Wright. Featuring luscious photography and Don's engaging commentary, this book will leave you with a richer understanding of how America's most important gardens came to be designed. ...Show more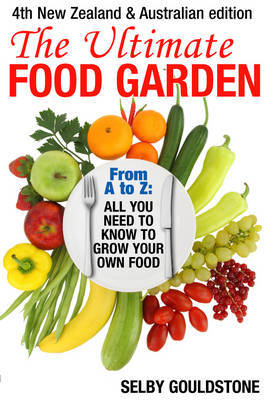 $39.00
NZD
Category: Gardening
There are hundreds of plants we can grow for food - many that we've never even heard of. In this must-have new guide to food-bearing plants of all descriptions, Selby Gouldstone profiles familiar and exotic food plants of all varieties, with detailed, easy to follow advice on how and where to plant, how to protect from pests and weather, and how to harvest and even dish up your backyard bounty. Since its first publication in New Zealand and Australia in the 1970s and new editions in the 1980s, Selby Gouldstone's highly-popular book Growing Your Own Food-Bearing Plants has remained the go-to reference for gardeners growing for food and health. Now in its 4th Edition as The Ultimate Food Garden, you'll read the secrets to growing, nurturing and using hundreds of plants from Alfalfa to Zucchini and everything in between under four broad categories: fruit, nuts, vegetables & herbs. From the novice to the expert, The Ultimate Food Garden is indispensable, packed with tips and sound advice. ...Show more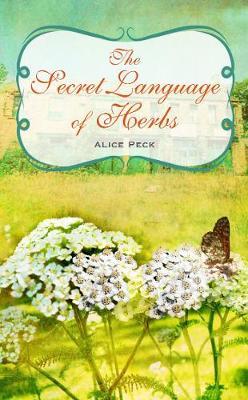 $22.00
NZD
Category: Gardening
Discover the fascinating hidden language of 55 herbs, from the familiar to the exotic.   Divided into four chapters--Healing & Hope, Love & Joy, Protection & Guidance and Ritual & Promise--this gorgeous gift book introduces the reader to 55 herbs and their lore and language. Each herb includes a little history about it, the keywords associated with it, and what it means if that one's your favorite. All the herbs you know are here, from lavender to basil, rosemary to parsley, but also ones you may be less familiar with, such as wintergreen, Solomon's seal, and loosestrife. Filled with stunning illustrations, this collection of meaning and legend, history and magic, and healing and practical uses will deepen your understanding and delight in herbs and perhaps uncover something new about you, too. ...Show more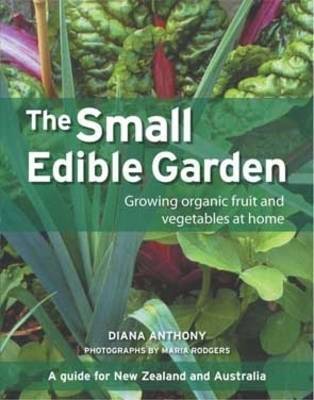 $18.00
NZD
$20.00
(10% off)
Category: Gardening
Whatever the size of your garden, this book provides simple, practical advice on the most efficient way to use a limited space to grow healthy organic produce. Includes tips on planting, growing and caring for a wide variety of vegetables, herbs and fruit, including the best available varieties for each . ...Show more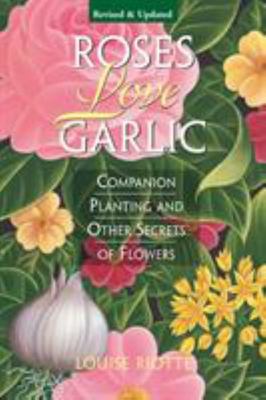 $40.00
NZD
Category: Gardening
First published in 1975. Riotte gives details of companion planting for successful flower gardening. The author explains how to use plants' natural partnerships to produce bigger and better flowers and how the similar interactions between vegetables and flowers work.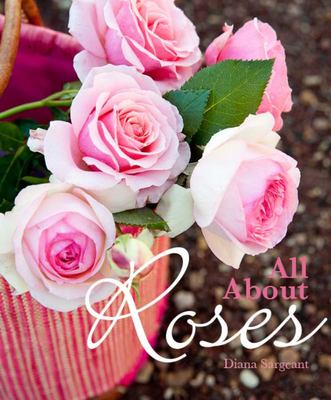 $35.00
NZD
Category: Gardening | Reading Level: General Adult
Roses have been grown in gardens around the world for thousands of years and are still the most popular flower in the world. When you follow Diana Sargeant's advice in All About Roses, you will grow the most gorgeous roses, easily and naturally. Your rose garden will be a place for you to rest, respit e and nurture all your senses. When you grow your own roses you will enjoy a sense of pride each time you look at them. As you walk through your garden, you can savour all the pleasures that roses offer. ...Show more