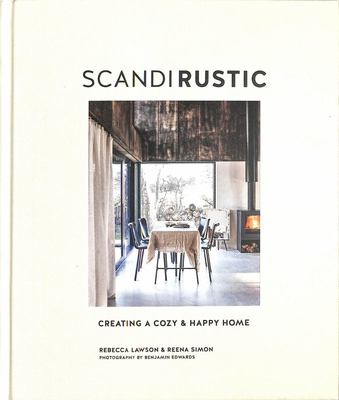 $50.00
NZD
Category: Design
Award-winning bloggers and instagrammers Reena Simon and Rebecca Lawson are renowned for their love affair with all things Scandi. I n their first book, Scandi Rustic Style, they reveal how to create a home that takes elements of Scandinavian design and introduces rustic natural materials and textures to create a Scandi-inspired interior that is cozy, relaxed, and inviting. Come with Rebecca and Reena on a journey that takes in the very best in Scandi Rustic homes. Whether you live in an urban apartment, a country cottage, or a blank-canvas new-build, this relaxed, sustainable, modern rustic style will work perfectly for your home. ...Show more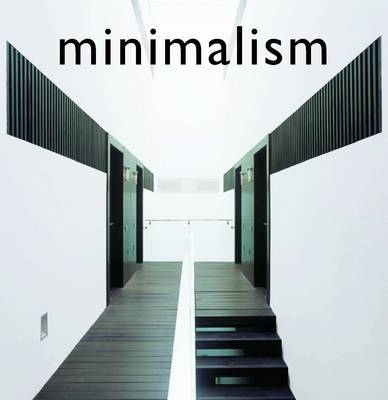 $50.00
NZD
Category: Design
A beautiful book combining a multitude of exquisite images of important Minimalist works around the World. 600 pages showing the different ways of how to interpret and express minimalism in interior design and architecture.
$28.00
NZD
Category: Design | Series: Little Book of Fashion Ser.
The illustrated story of Christian Dior's early life, the brand's inception, the triumphs of the couture collections on the catwalk and the red carpet, and the brand's journey after the death of its founder.
$23.00
NZD
Category: Design
The LBD - or 'little black dress' - debuted over 70 years ago by legend Coco Chanel and is still a perennial fashion staple. As most women know, it's impossible to have a 'nothing to wear' crisis with this trusty item in your wardrobe. The Art of the Black Dress celebrates this essential wardrobe item, offering ideas on how to maximize the wears of your best-loved piece, and cataloging the most iconic black dresses throughout history. Dress it up with heels and jewelry, or dress it down with your favorite sneakers: the possibilities are endless. From sexy to timeless, bodycon to maxi and more, this book offers ideas on how to transform your dress from office-worthy to special occasion with a few simple accessory tweaks. Aswell as this, hear the stories behind some of the most iconic black dresses in history, from Audrey Hepburn's Givenchy number in Breakfast at Tiffany's, to Princess Diana's 1996 'revenge dress' and Elizabeth Hurley's game-changing Versace safety-pin piece, you will see why every woman should have one in their arsenal. Featuring stunning illustrations throughout by Libby VanderPloeg, this is the perfect read for anyone who loves fashion, and appreciates the power of the black dress. ...Show more
$50.00
NZD
Category: Design
Bestselling author Hilton Carter brings his unique eye and love of plants to show you how to create luscious interiors that not only look amazing but are good for your well-being, too. Hilton first guides you through his own plant journey, his inspirations, and his top ten favorite house plants. He then takes you on a Journey in Greenery where he showcases the homes of 12 inspiring plant parents that demonstrate the versatility of decorating with plants. From a tiny house in Venice, California and a light-filled loft in New York City, to a Berlin apartment decorated with vintage finds, and the Barcelona home of a ceramic artist, there are ideas for all types of spaces and budgets. Hilton then sets you off on your very own plant journey, taking you room by room, profiling the plants that are most suited to each: those that thrive in the tropical humidity of bathrooms, the erratic heat changes of kitchens, and plants that can live happily in the indirect light of an entryway or bedroom. Packed full of interior design advice such as using "statement plants" like Fiddle-leaf figs to create a focal point, how to layer your greenery by using hanging baskets, and how to assemble the perfect plant shelf, Hilton shows you how bringing houseplants into your home creates instant impact. Be inspired to create your own Wild Interiors with Hilton's expert styling advice, plus his hints and tips on plant care that take the mystery out of looking after your green friends. ...Show more
$65.00
NZD
Category: Design
A stunning exploration of fashion's premier art form with internationally renowned illustrator Megan Hess. Hundreds of hours, many expert hands and unimaginable metres of fabric: couture is truly wearable art, where creativity and craftsmanship collide. Megan Hess has spent her career documenting fashi on's most beautiful people, places and pieces. In The Illustrated World of Couture, she brings to life its most important - and intriguing - art form, with fascinating insights and exceptional illustrations. Worn by only a handful of people worldwide, couture still has incredible influence, even beyond the traditional boundaries of fashion. In this unique collection, follow Megan through the intricate details, multifaceted inspirations and dramatic shows that define the couture experience. Let her introduce you to the generations of creators who conceive and craft these fantastical garments, and the collectors who treasure them. And travel with her to the exclusive ateliers and glamorous events of the world's fashion capitals to see how couture is both designed and displayed. Megan Hess invites you to discover The Illustrated World of Couture in this essential volume for all fashion devotees.   ...Show more
$50.00
NZD
Category: Design | Reading Level: near fine
Many of us dream of having a life free from rent, mortgages and utility bills and for some this dream is being achieved by living in a tiny house. Small, compact buildings offer an appealing way to live more sustainably, providing smart, energy-efficient housing at low cost; a route to escaping the fina ncial shackles of long-term debt. Living Big in a Tiny House celebrates the diversity of tiny houses, and explores many of the innovative living solutions that tiny house-builders have developed in response to the challenges of smaller spaces. The author, Bryce Langston, has a significant international following through his YouTube channel, and devotes himself full-time to meeting tiny-house owners and discovering their stories. This book provides a fascinating look into the rapidly growing tiny-house movement, details the author¿s own tiny-house journey and showcases 40 innovative small-space dwellings from across the US, Canada, Japan, Australia and New Zealand. It is a must-have for anyone interested in living well with less, as well as an invaluable source of ideas for builders, designers, and aspiring tiny-house owners. ...Show more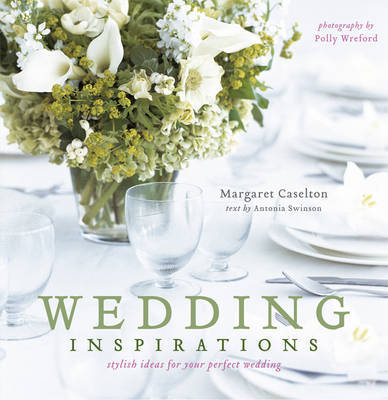 $40.00
NZD
Category: Design
Choosing and co-ordinating the many elements of a wedding so that they add up to a harmonious whole is the opportunity of a lifetime, and should be fun. However, the task of planning such an important event, and getting the look just right, can be as daunting as it is exciting. "Wedding Inspirations" st arts with the planning stage, explaining how inspiration can be drawn from many sources. Different themes are showcased, with moods ranging from romantic to modern, from formal to relaxed. There follow hundreds of ideas for table settings, flowers, buttonholes, favours, cakes and candles, bringing beautiful styling within the reach of every bride and groom. ...Show more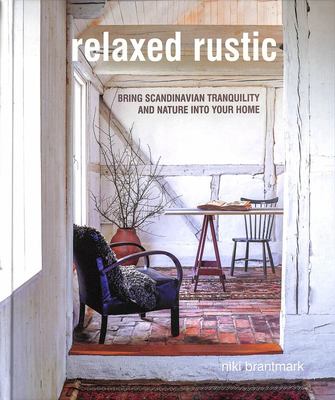 $50.00
NZD
Category: Design
Inspired by nature, these beautiful interiors show how you can bring the natural world into your home whether you live in the country or the city.   Relaxed rustic interiors are about embracing the pared-back lifestyle of living in the country, taking nature as the main point of inspiration. Use colors, textures, and details to create a home in which to unwind--a retreat from the rest of the world. Niki Brantmark explores various takes on this simple, informal style. The graphical look is striking, reminiscent of exposed landscapes: think whitewashed ceilings, rugged stone surfaces, and striking black features, softened by cozy soft furnishings and fresh plants and flowers. Savanna style introduces warmer hues, featuring painted wood and reds, oranges, and browns in textiles, furniture, and collectibles. Nordic interiors take in the best of the Scandinavian landscape--clean white backdrops against sleek designs--while those inspired by forest and mountain streams are filled with rich, deep greens and blues, combined with traditional patterns and features, such as log burners, wood paneling, and woven rugs. The stunning photography for this book takes in locations across Scandinavia and the United States, and all evoke an ideal, rural life, adapted to modern living. ...Show more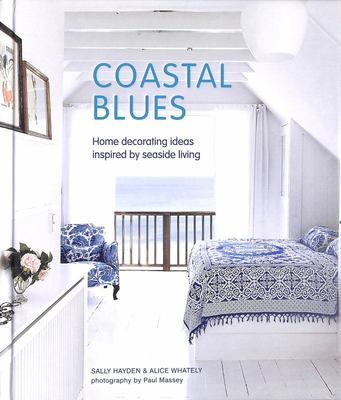 $45.00
NZD
Category: Design
Coastal Blues is a magnificent celebration of shoreside homes around the globe, offering decorative inspiration for all of us who love the ocean or dream of living by the sea.   Covering homes from as far apart as the Bahamas and Denmark, authors Sally Hayden and Alice Whately begin by looking at the essential components of the coastal look--color and texture, materials, furniture, fabrics, accessories, and display. The second part of the book, The Spaces, takes a tour through the home room by room, from Living Spaces, Cooking and Eating Spaces to Bedrooms, Bathrooms, and Outdoor Spaces, capturing the informal, easy-going interior style associated with living at the water's edge. But Coastal Blues is not only for those who live by the ocean. Whatever and wherever your home, from a high-rise apartment to a newly built home, you can create a simple, informal beachy feel. From tranquil living areas to balmy bedrooms and shipshape kitchens, Coastal Blues covers all the aspects of decorative seaside style. ...Show more