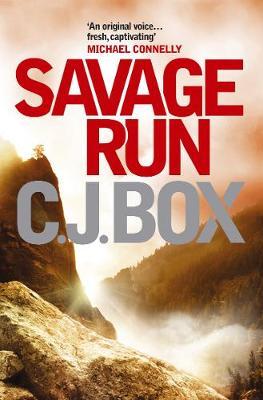 $25.00
NZD
Category: Crime | Series: Joe Pickett
'On the third day of their honeymoon, infamous environmental activist Stewie Woods and his new bride, Annabel Bellotti, were spiking trees in the forest when a cow exploded and blew them up.' Game warden Joe Pickett is on the case. A hero who is both credulous and slightly inept without ever being less than the right man for the job, Joe and two companions are pursued through the wilderness by a terrifying assassin, heading for Savage Run - a gorge with no crossing except in a Native American legend... ...Show more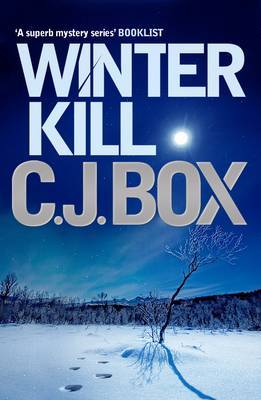 $25.00
NZD
Category: Crime | Series: Joe Pickett
It's an hour away from darkness, a bitter winter storm is raging, and Joe Pickett is deep in the forest edging Battle Mountain, shotgun in his left hand, his truck's steering wheel handcuffed to his right - and Lamar Gardiner's arrow-riddled corpse splayed against the tree in front of him. Lamar's murde r and the sudden onslaught of the snowstorm warn: Get off the mountain. But Joe knows this episode is far from over. Somewhere in the dense timber, a killer draws his bowstring - with Joe as his prey... ...Show more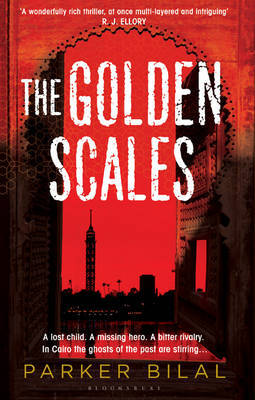 $37.00
NZD
Category: Crime
The launch of a major new detective series set in modern-day Cairo - moving between its labyrinthine back streets, and its shining towerblocks - and featuring Makana, an exiled Sudanese private investigator, escaping his own troubled past.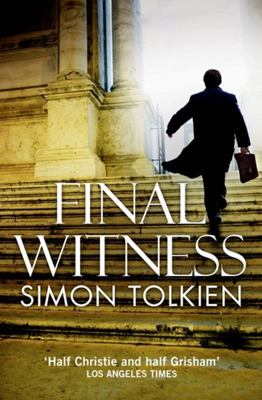 $27.00
NZD
Category: Crime
A gripping courtroom drama combining psychological suspense and political intrigue from the pen of ex-barrister-turned-crime novelist Simon Tolkien, grandson of J.R.R. Tolkien. It's the trial - and scandal - of the decade: Greta Grahame, the beautiful young wife of Minister of defence Sir Peter Robinso n, is accused of conspiring to murder her predecessor, Peter's first wife, Anne. The prosecution case depends heavily on the evidence of one witness - Greta's sixteen-year-old stepson, Thomas. A dreamy, bookish boy, Tom was present but hidden on the night two men broke into their ancestral home, The House of the Four Winds, and killed his mother. His testimony steadfastly links Greta to the hitmen. But the boy's motives are unclear. Is he so crazed by grief that he would frame his stepmother for murder? Or are his feelings toward Greta more complicated than anyone realizes? Might he actually be jealous of his father, jealous enough to destroy what remains of his own family? Or is he telling the truth - that this cunning young woman will stop at nothing in her pursuit of wealth and status? Simon Tolkien combines compelling courtroom drama and classic psychological suspense in this sharply etched page-turner. Previously published in 2003 as The Stepmother. ...Show more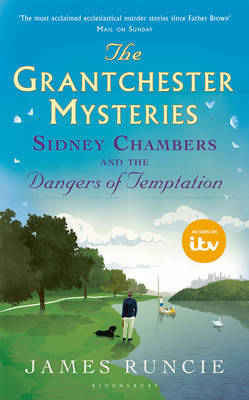 $37.00
NZD
Category: Crime | Series: Grantchester
Archdeacon Sidney Chambers is beginning to think that the life of a full-time priest (and part-time detective) is not easy. So when a bewitching divorcee in a mink coat interrupts Sidney's family lunch asking him to help locate her missing son, he hopes it will be an open and shut case. The last thing he expects is to be dragged into the mysterious workings of a sinister cult, or to find himself tangled up in another murder investigation. But, as always, the village of Grantchester is not as peaceful as it seems...From the theft of an heirloom to an ominous case of blackmail, Sidney is once again rushed off his feet in this eagerly anticipated fifth instalment in The Grantchester Mysteries series. ...Show more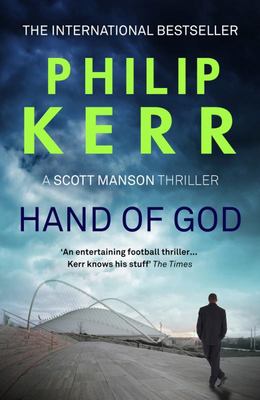 $20.00
NZD
Category: Crime | Series: A Scott Manson Thriller
The beautiful game just got deadly. London City is playing in Athens, and football manager Scott Manson is keeping his team on a tight leash. He needs them home in one piece for a crucial match at Silvertown Docks. But Scott didn't plan for death on the pitch. As the Greek authorities are mounting a mur der investigation, Scott must find the truth - and fast - to get his boys home in time. ...Show more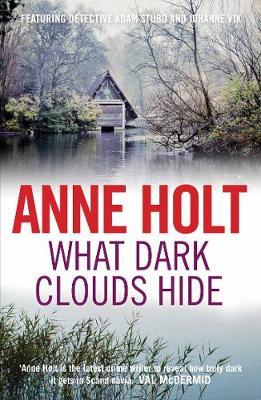 $33.00
NZD
Category: Crime | Series: Vik/Stubo
On a summer's day, Johanne Vik arrives at the home of her friends Jon and Ellen Mohr and was greeted by a scene of devastation: their young son, left unattended, has tragically fallen to his death. Meanwhile, Oslo is under attack. An explosion has torn the city apart and newly qualified police officer H enrik Holme is the only one available to attend the Mohr household. As Holme investigates, he casts doubt on the claim that the death was a tragic accident and calls upon Johanne's profiling expertise to understand what really happened. But neither realise that those involved are determined to hide the truth - no matter what. Before the summer is over, more shocking deaths will occur... ...Show more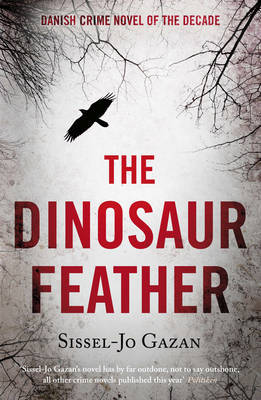 $40.00
NZD
Category: Crime
Biology graduate Anna Bella Nor is just two weeks away from defending her thesis on the origin of birds when her supervisor Lars Helland is found dead in his office, his severed tongue lying on his bloodied shirtfront, a copy of her thesis lying in his lap. Police Superintendent Soren Marhauge is as signed to unravel what appears to be a multitude of intrigues in the Biology Department of Copenhagen University. Helland had been deliberately infected with a rare parasite that only an expert in the field would have access to. But when Anna Bella's fellow graduate and close friend is also killed, the murders seem to be linked not only to the university but also to Anna herself. As Marhauge investigates he comes up against the vicious competition for academic success, dark secrets from the past - all against the fabulous backdrop of palaeontology's age-old mysteries. Suspenseful, compelling, richly detailed and stunningly researched, The Dinosaur Feather unveils a sparkling mosaic of related destinies as well as a sinister web of lies. ...Show more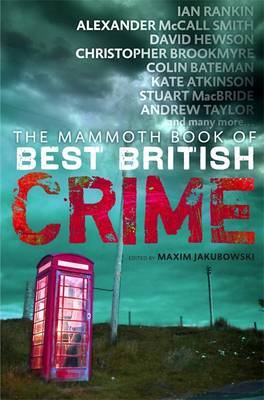 $30.00
NZD
Category: Crime | Series: Mammoth Books
The must-have annual anthology for every crime fiction fan - this title covers a range of mystery fiction, from noir and hardboiled crime to ingenious puzzles and amateur sleuthing.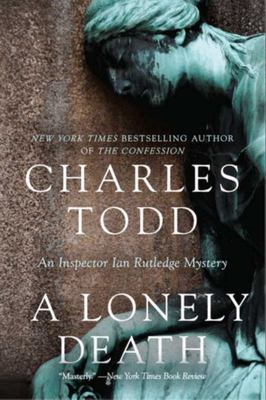 $27.00
NZD
Category: Crime
Three men have been murdered in a Sussex village, and Scotland Yard detective inspector Ian Rutledge has been called in. It's a baffling case. Shortly after Inspector Ian Rutledge arrives, a fourth soldier is found dead. With few clues to go on and the pressure building, Rutledge must gamble everything to find answers. ...Show more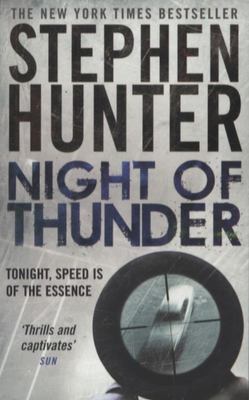 $21.00
NZD
Category: Crime
Forced off the road and into a crash that leaves her in a coma, barely clinging onto life, journalist Nikki Swagger had been investigating reports of a crystal meth superlab in sleepy Tennessee, when she found herself inadvertently peeling back the layers on a huge conspiracy. Bob Lee Swagger is worried . As a former Marine Corps sniper, he's picked up more than his fair share of enemies hell-bent on revenge and he senses that something isn't right. Unconvinced by the Sheriff's conclusion that Nikki's crash was caused by a local kid high on Meth, Bob picks up the investigation where his daughter left off. As Swagger digs deeper, a violent crime clan, gunmen of all stripes and shapes, and deranged evangelicals all rear their ugly heads, but they will live to rue the day they targeted the wrong man's daughter. ...Show more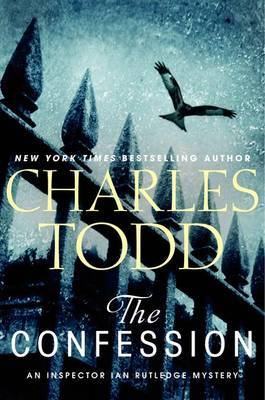 $40.00
NZD
Category: Crime
Claiming he needs to clear his conscience, a dying man walks into Scotland Yard and confesses that he killed his cousin years ago during the war. With little information, Rutledge begins to look into the case on his own. But less than two weeks later, the would-be killer's body is found floating in Tham es, a bullet hole in the back of his head. ...Show more