$35.00
NZD
Category: Crime
From Daniel Silva, author of the #1 New York Times bestsellers The New Girl and The Other Woman, comes a stunning new action-packed thriller of high stakes international intrigue featuring the enigmatic art restorer and master spy Gabriel Allon. Master of the spy thriller Silva has entertained readers w ith twenty-two thoughtful and gripping suspense novels featuring a diverse cast of compelling characters and ingenious plots that have taken them around the globe and back--from the United States to Europe, Russia to the Middle East. He returns with another blockbuster--a powerhouse novel that showcases his outstanding skill and brilliant imagination, destined to be a must read for both his multitudes of fans and growing legions of converts.   ...Show more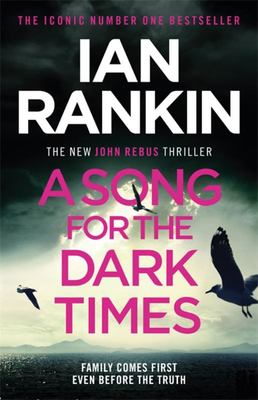 $38.00
NZD
Category: Crime
 'He's gone...' When his daughter Samantha calls in the dead of night, John Rebus knows it's not good news. Her husband has been missing for two days. Rebus fears the worst - and knows from his lifetime in the police that his daughter will be the prime suspect. He wasn't the best father - the job always came first - but now his daughter needs him more than ever. But is he going as a father or a detective? As he leaves at dawn to drive to the windswept coast - and a small town with big secrets - he wonders whether this might be the first time in his life where the truth is the one thing he doesn't want to find... ...Show more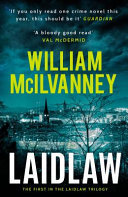 Laidlaw
by William McIlvanney
$23.00
NZD
Category: Crime | Series: Laidlaw Trilogy Ser.
In the beginning there was Laidlaw...the CWA Silver Dagger-winning masterpiece that launched a genre, from the godfather of Scottish crime fiction.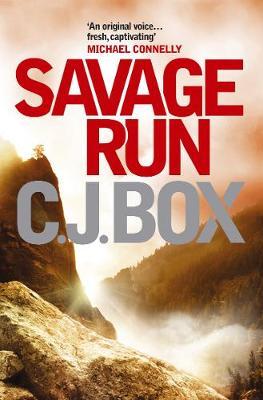 $25.00
NZD
Category: Crime | Series: Joe Pickett
'On the third day of their honeymoon, infamous environmental activist Stewie Woods and his new bride, Annabel Bellotti, were spiking trees in the forest when a cow exploded and blew them up.' Game warden Joe Pickett is on the case. A hero who is both credulous and slightly inept without ever being less than the right man for the job, Joe and two companions are pursued through the wilderness by a terrifying assassin, heading for Savage Run - a gorge with no crossing except in a Native American legend... ...Show more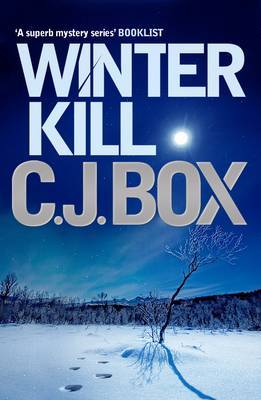 $25.00
NZD
Category: Crime | Series: Joe Pickett
It's an hour away from darkness, a bitter winter storm is raging, and Joe Pickett is deep in the forest edging Battle Mountain, shotgun in his left hand, his truck's steering wheel handcuffed to his right - and Lamar Gardiner's arrow-riddled corpse splayed against the tree in front of him. Lamar's murde r and the sudden onslaught of the snowstorm warn: Get off the mountain. But Joe knows this episode is far from over. Somewhere in the dense timber, a killer draws his bowstring - with Joe as his prey... ...Show more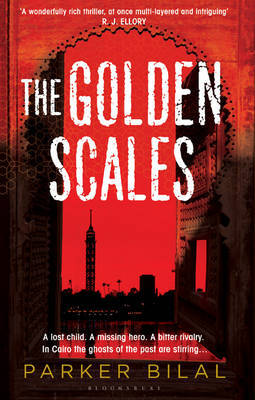 $37.00
NZD
Category: Crime
The launch of a major new detective series set in modern-day Cairo - moving between its labyrinthine back streets, and its shining towerblocks - and featuring Makana, an exiled Sudanese private investigator, escaping his own troubled past.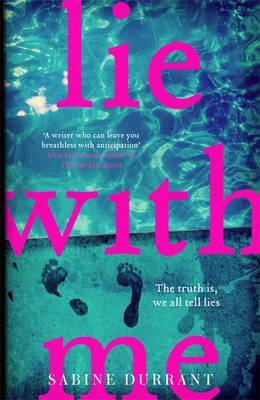 $35.00
NZD
Category: Crime
Twisty, tense, impossible to put down psychological suspense for fans of I Let You Go and The Widow. It starts with a lie. The kind we've all told - to a former acquaintance we can't quite place but still, for some reason, feel the need to impress. The story of our life, embellished for the benefit of t he happily married lawyer with the kids and the lovely home. And the next thing you know, you're having dinner at their house, and accepting an invitation to join them on holiday - swept up in their perfect life, the kind you always dreamed of...Which turns out to be less than perfect. But by the time you're trapped and sweating in the relentless Greek sun, burning to escape the tension all around you - by the time you start to realise that, however painful the truth might be, it's the lies that cause the real damage...well, by then, it could just be too late. ...Show more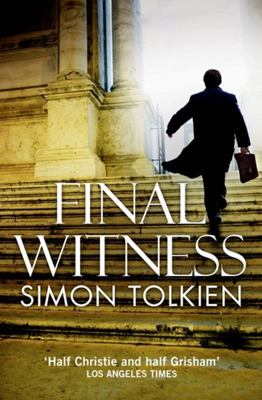 $27.00
NZD
Category: Crime
A gripping courtroom drama combining psychological suspense and political intrigue from the pen of ex-barrister-turned-crime novelist Simon Tolkien, grandson of J.R.R. Tolkien. It's the trial - and scandal - of the decade: Greta Grahame, the beautiful young wife of Minister of defence Sir Peter Robinso n, is accused of conspiring to murder her predecessor, Peter's first wife, Anne. The prosecution case depends heavily on the evidence of one witness - Greta's sixteen-year-old stepson, Thomas. A dreamy, bookish boy, Tom was present but hidden on the night two men broke into their ancestral home, The House of the Four Winds, and killed his mother. His testimony steadfastly links Greta to the hitmen. But the boy's motives are unclear. Is he so crazed by grief that he would frame his stepmother for murder? Or are his feelings toward Greta more complicated than anyone realizes? Might he actually be jealous of his father, jealous enough to destroy what remains of his own family? Or is he telling the truth - that this cunning young woman will stop at nothing in her pursuit of wealth and status? Simon Tolkien combines compelling courtroom drama and classic psychological suspense in this sharply etched page-turner. Previously published in 2003 as The Stepmother. ...Show more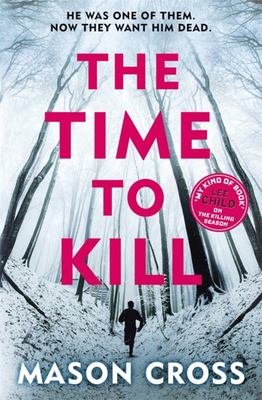 $35.00
NZD
Category: Crime
It's been five years since Carter Blake parted ways with top-secret government operation Winterlong. They brokered a deal at the time: he'd keep quiet about what they were doing, and in return he'd be left alone. But news that one of Blake's old allies, a man who agreed the same deal, is dead means only one thing - something has changed and Winterlong is coming for him. Emma Faraday, newly appointed head of the secret unit, is determined to tie up loose ends. And Blake is a very loose end. He's been evading them for years, but finally they've picked up his trace. Blake may be the best there is at tracking down people who don't want to be found, but Winterlong taught him everything he knows. If there's anyone who can find him - and kill him - it's them. It's time for Carter Blake to up his game. High-stakes action, blistering tension and a deadly game of cat and mouse, THE TIME TO KILL is the must-read new thriller from Mason Cross. ...Show more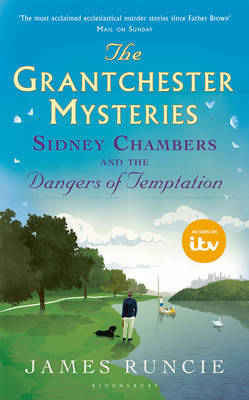 $37.00
NZD
Category: Crime | Series: Grantchester
Archdeacon Sidney Chambers is beginning to think that the life of a full-time priest (and part-time detective) is not easy. So when a bewitching divorcee in a mink coat interrupts Sidney's family lunch asking him to help locate her missing son, he hopes it will be an open and shut case. The last thing he expects is to be dragged into the mysterious workings of a sinister cult, or to find himself tangled up in another murder investigation. But, as always, the village of Grantchester is not as peaceful as it seems...From the theft of an heirloom to an ominous case of blackmail, Sidney is once again rushed off his feet in this eagerly anticipated fifth instalment in The Grantchester Mysteries series. ...Show more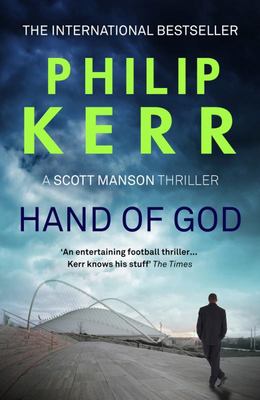 $20.00
NZD
Category: Crime | Series: A Scott Manson Thriller
The beautiful game just got deadly. London City is playing in Athens, and football manager Scott Manson is keeping his team on a tight leash. He needs them home in one piece for a crucial match at Silvertown Docks. But Scott didn't plan for death on the pitch. As the Greek authorities are mounting a mur der investigation, Scott must find the truth - and fast - to get his boys home in time. ...Show more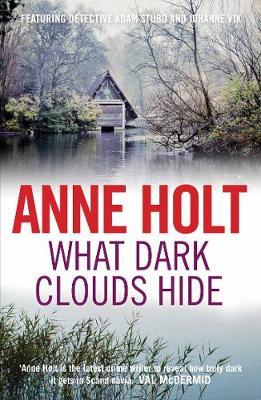 $33.00
NZD
Category: Crime | Series: Vik/Stubo
On a summer's day, Johanne Vik arrives at the home of her friends Jon and Ellen Mohr and was greeted by a scene of devastation: their young son, left unattended, has tragically fallen to his death. Meanwhile, Oslo is under attack. An explosion has torn the city apart and newly qualified police officer H enrik Holme is the only one available to attend the Mohr household. As Holme investigates, he casts doubt on the claim that the death was a tragic accident and calls upon Johanne's profiling expertise to understand what really happened. But neither realise that those involved are determined to hide the truth - no matter what. Before the summer is over, more shocking deaths will occur... ...Show more