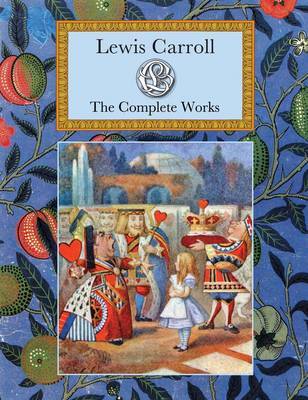 $45.00
NZD
Category: Classics | Reading Level: 6-12
These volumes represent each author's best and most famous writings. This finely crafted and affordable series offers the works of these world-renowned authors to a wider audience. Includes "Alice in Wonderland, "The Hunting of the Snark, "Sylvie and Bruno, and "Through the Looking Glass.
Troy
by Stephen Fry
$37.00
NZD
Category: Classics | Series: Stephen Fry's Greek Myths | Reading Level: near fine
Following Top Ten bestsellers Mythos and Heroes, this third volume retells the epic tale of Troy The story of Troy speaks to all of us - the kidnapping of Helen, a queen celebrated for her beauty, sees the Greeks launch a thousand ships against the city of Troy, to which they will lay siege for ten whol e years. It is a terrible war with casualties on all sides as well as strained relations between allies, whose consequences become tragedies. In Troy you will find heroism and hatred, love and loss, revenge and regret, desire and despair. It is these human passions, written bloodily in the sands of a distant shore, that still speak to us today.   ...Show more
$30.00
NZD
Category: Classics
Man Alone is one of the foundation stones of New Zealand literature. Almost all copies of the first edition, published in England in 1939, were destroyed in the Blitz. When it was republished in New Zealand in 1949, after the author's suicide in Cairo in 1945, the publisher Paul's Book Arcade made a num ber of changes for unknown reasons. This edition restores John Mulgan's original text for the first time. Johnson, an English WWI veteran, comes to New Zealand to find a new life. In Auckland he is caught up in the Great Depression riots, and heads south to the central North Island, where he work as a farm hand. An affair with his boss's wife and the accidental killing of his boss cause him to flee across rough hill country, and by the end of the novel he is contemplating leaving the country to fight in the Spanish Civil War. Man Alone is a portrait of an existential loner, and a testament to the necessity of comradeship in times of hardship. ...Show more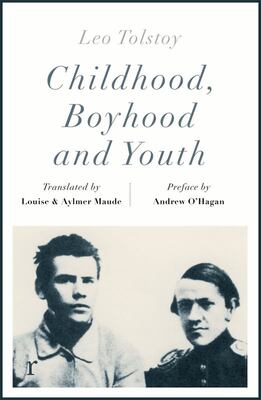 $28.00
NZD
Category: Classics
'The beautiful illusion, when reading Tolstoy, is that one is looking directly at the world, as opposed to a depiction' Andrew O'Hagan from his preface to Childhood, Boyhood and Youth Published in 1852, when he was just twenty-four, Childhood was Tolstoy's first published work, and the first of a trilo gy of stories that evoke the upbringing and traditional education of a Russian aristocrat in a world that vanished with the revolution. In this self-portrait, narrated by its protagonist Nikólya, the young Tolstoy captured the textures of adolescence with a psychological insight and subtlety of analysis that look forward to his mature achievements; while his matchless objectivity - summoning the smells, sights and sounds of early childhood - is already fully present in these pages. The riverrun edition reissues the translation of Louise and Aylmer Maude, whose influential versions of Tolstoy first brought his work to a wide readership in English. ...Show more
$33.00
NZD
Category: Classics
Goddesses, monsters, humans and the semi-divine - whether courageous or meek, gruesome or irresistible, female characters are ever present on the peripheries of the great Greek myths, but rarely do they take centre stage. Their time has finally come to act as protagonists in their own stories. Heroines of Olympus retells the tales of 50 classic characters, plucking the threads of their lives from the myriad narratives in which they have appeared and weaving them together to create the full stories of these legendary women. Each story is accompanied by a captivating illustration and followed by a critical analysis of their role in the tradition of Greek storytelling, and in ancient society. Renowned ancient historian Ellie Mackin Roberts offers a contemporary perspective on loved, reviled and feared figures who are finally placed at the centre of their own story. ...Show more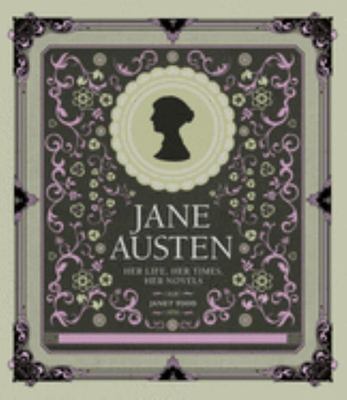 $45.00
NZD
Category: Classics | Series: Y Ser.
Jane Austen traces the author's life and times, her personal relationships, the attitudes and customs of the time that shaped her and were in turn shaped by her work, and the places where she lived, worked and set her novels, from rural Hampshire to fashionable Bath Spa. Chapters on each of her novels run throughout the book and place them in the context of her life. This volume draws on archives for a truly insightful view of the author, reproducing rare and fascinating documents from her personal archives, including early manuscripts, a handwritten note outlining the profits from her novels, a letter from Jane's father to the publisher Thomas Cadell, which was returned to the family with the words "Rejected by return of post" written on it, and pages from the unfinished manuscript of Sanditon. For over 200 years, the novels of Jane Austen have been loved and celebrated across a diverse international readership. From her playful digs at the ridiculous to her examination of the strengths and weaknesses of humanity, she shows an insight into human behaviour, arguably unparalleled by any other novelist, that is as relevant today as when her novels were first published. ...Show more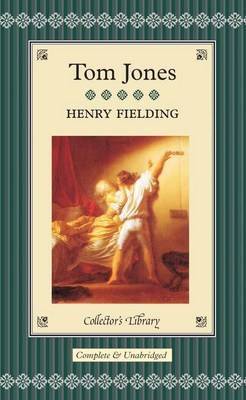 $17.00
NZD
Category: Classics | Series: Collector's Library
Part of the "Collector's Library" series, this book's Afterword is by the well-known author, writer and journalist, Ned Halley. It features a brief biography of the author and a reading list.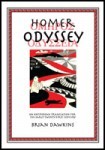 $60.00
NZD
Category: Classics
Homer's Odyssey tells the story of Greek hero Odysseus and his journey home after the fall of Troy. It is the second oldest surviving work of Western literature, has been fundamental in shaping our culture. This modern translation is designed to be read aloud in the oral tradition, and is the only editi on to be translated and illustrated by the same person. ...Show more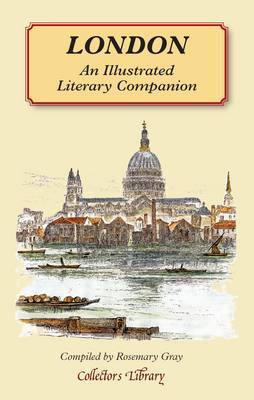 $20.00
NZD
Category: Classics | Series: Collector's Library
Rosemary Gray is a Londoner with a long career in writing, editing and publishing. This companion to London captures the varying moods of the great city over recent centuries, with quotations, poems, essays and extracts from great works written in its honour. It is beautifully illustrated with drawings and engravings from distinguished artists including Gustave Dore, George Cruikshank, James McNeill Whistler and Hugh Thomson, as well as contemporary prints and photographs. ...Show more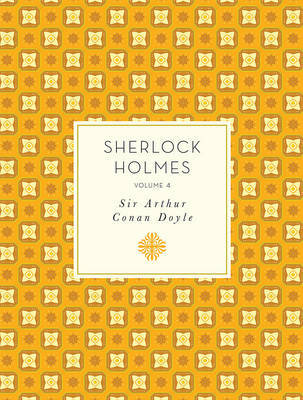 $19.00
NZD
Category: Classics | Series: Knickerbocker Classics
A stunning gift edition boasting the early tales of Sherlock Holmes, including two short story collections. This fourth and final volume concludes the exciting adventures of the world's most famous pipe-smoking detective, Sherlock Holmes, collecting works written by Sir Arthur Conan Doyle. Included are the short story collections His Last Bow: Some Later Reminiscences of Sherlock Holmes (1917) and The Case-Book of Sherlock Holmes (1927), making this an indispensable classic for every home library. This elegantly designed clothbound edition features an elastic closure and a new introduction by Douglas Elliott. The Knickerbocker Classics bring together the essential works of classic authors from around the world in stunning editions to be collected and enjoyed. ...Show more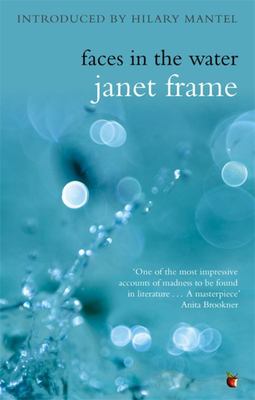 Faces in the Water
by Janet Frame; Hilary Mantel (Introduction by)
$25.00
NZD
Category: Classics | Series: Virago Modern Classics Ser.
Written with unsparing precision and astounding immediacy, Faces in the Water takes the reader behind the walls of two hospitals--Cliffhaven and Treecroft--and into the hearts and minds of its confused and tormented patients. The experience of insanity and "the utter, the naked precariousness of existen ce" is conveyed with extraordinary insight and poetic brilliance. ...Show more