$15.00
NZD
Category: Classics | Series: Macmillan Collector's Library
This Scholastic Classic edition of Louisa May Alcott's most popular and enduring book is beautifully packaged for children today. "I want to do something splendid. something heroic or wonderful that won't be forgotten after I'm dead. I don't know what,but I'm on the watch for it and mean to astonish you all someday." Curl up with this timeless classic, and your new best friends- Meg, Jo, Beth and Amy, the four March sisterswhose lives will bring tears to your eyesand warmth to your heart, and whose stories will stay with you forever. ...Show more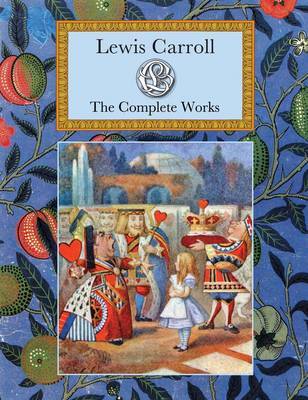 $45.00
NZD
Category: Classics | Reading Level: 6-12
These volumes represent each author's best and most famous writings. This finely crafted and affordable series offers the works of these world-renowned authors to a wider audience. Includes "Alice in Wonderland, "The Hunting of the Snark, "Sylvie and Bruno, and "Through the Looking Glass.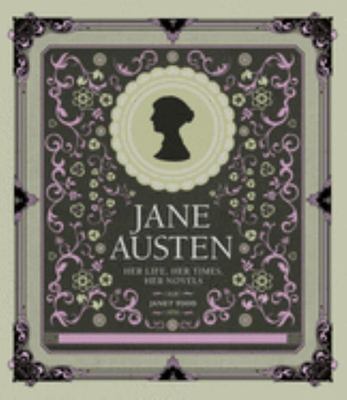 $45.00
NZD
Category: Classics | Series: Y Ser.
Jane Austen traces the author's life and times, her personal relationships, the attitudes and customs of the time that shaped her and were in turn shaped by her work, and the places where she lived, worked and set her novels, from rural Hampshire to fashionable Bath Spa. Chapters on each of her novels run throughout the book and place them in the context of her life. This volume draws on archives for a truly insightful view of the author, reproducing rare and fascinating documents from her personal archives, including early manuscripts, a handwritten note outlining the profits from her novels, a letter from Jane's father to the publisher Thomas Cadell, which was returned to the family with the words "Rejected by return of post" written on it, and pages from the unfinished manuscript of Sanditon. For over 200 years, the novels of Jane Austen have been loved and celebrated across a diverse international readership. From her playful digs at the ridiculous to her examination of the strengths and weaknesses of humanity, she shows an insight into human behaviour, arguably unparalleled by any other novelist, that is as relevant today as when her novels were first published. ...Show more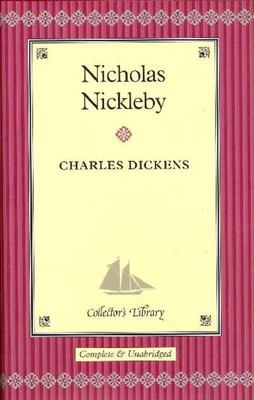 $75.00
NZD
Category: Classics | Series: Nonesuch Dickens
Illustrates Charles Dickens' criticism of social status and the possibilities of crossing social boundaries through hard work and good will - a reflection of his own ascendance from poverty to great success as a novelist and social commentator, a theatrical performer and editor of a number of important journals. ...Show more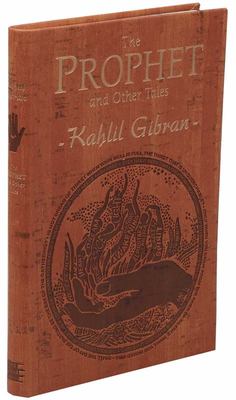 $35.00
NZD
Category: Classics | Series: Word Cloud Classics Ser.
A classical work of philosophy that has inspired readers around the world for generations.   Upon its initial publication in 1923, Kahlil Gibran's The Prophet garnered little acclaim, but it became a critical success in the 1930s and again in the 1960s when it inspired a generation of readers with its philosophical discussion on subjects such as love, friendship, beauty, and freedom. Gibran's masterpiece of poetic prose has now been translated into more than a hundred languages, and is regarded as one of the most important works of the early twentieth century. This Word Cloud edition of The Prophet and Other Tales also includes two of Gibran's earliest works, The Madman and The Forerunner, along with illustrations by the author. ...Show more
$15.00
NZD
Category: Classics | Series: Evergreens Ser.
"Work is love made visible." - Khalil Gibran Filled with wisdom, written in simple, poetic language, The Prophet is a book for all ages, which remains amazingly relevant to our times. This audiobook, narrated by Michael Kramer and Kate Reading, contains two full versions of The Prophet: Part One, with music by Stefan Frankenberger. Part Two, with our voices only. After living in the city of Orphalese for 12 years, a prophet is about to board a ship which will carry him home. He is stopped by a seeress and the people of the city, who ask him for his insights into life. The book is divided into chapters dealing with love, marriage, children, giving, eating and drinking, work, joy and sorrow, houses, clothes, buying and selling, crime and punishment, laws, freedom, reason and passion, pain, self-knowledge, teaching, friendship, talking, time, good and evil, prayer, pleasure, beauty, religion, and death. The Prophet is a book of prose poetry written by Khalil Gibran. Originally published in 1923, it is now in the public domain. The Prophet has been translated into over 100 different languages, making it one of the most translated books in history, and it has never been out of print. ...Show more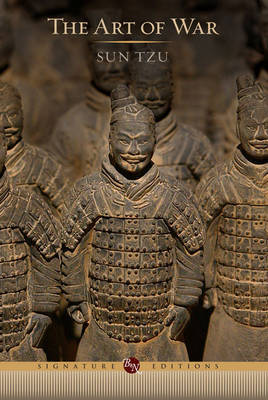 $25.00
NZD
Category: Classics | Series: Barnes & Noble Signature Editions
Handsomely produced in hardcover at a very affordable price, Barnes & Noble Signature Editions have been carefully edited and reset in a modern design for greater readability. Each volume includes an introduction, informative notes and a chronology of the writer's life and times to enable the reader to gain a deeper understanding of these enduring works. ...Show more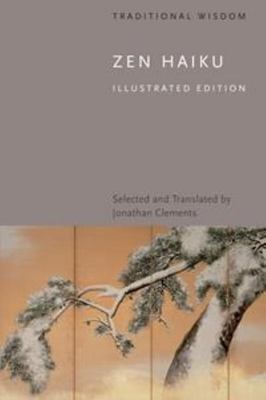 Zen Haiku
by Jonathan Clements
$30.00
NZD
Category: Classics
'Without a brush The willow paints the wind.' In a few words, haiku goes beneath surface appearance to grasp the heart of an experience. Each word is chosen to unlock a world of memories and associations. Haiku, like Zen, is an intensely personal experience. Jonathan Clements has selected the best of th ree centuries of haiku, including the work of classic poets such as Basho, Buson and Chiyo-Ni and rendered into English the elusive spiritual quality of the poems. Illustrated with carefully selected images from Japanese prints and paintings. ...Show more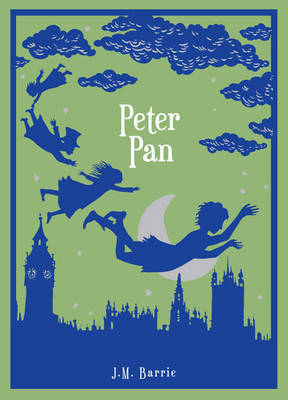 $30.00
NZD
Category: Classics | Series: B&N Leatherbound Classics
This is a timeless classic of children's literature in an exquisite full colour edition that will be cherished by all ages. It is fully illustrated with distinctive stained edging and decorative endpapers. It is suitable for children aged 10 to 13 years old. Neverland is home to Peter Pan, a young boy w ho has never grown up. On one of his visits to London, Peter makes the acquaintance of young Wendy Darling, whom he invites to travel with him to Neverland and become the mother of his gang of Lost Boys. Flying through the night sky to Neverland, Wendy and her brothers John and Michael are soon caught up in marvellous adventures with the Indian Princess Tiger Lily, the loyal fairy Tinker Bell and Peter's nemesis, a sinister hook-handed pirate known as Captain Hook. Spun by J.M. Barrie from his stage play of the same name, "Peter Pan" is a timeless classic of children's literature. Illustrated with plates by F.D. Bedford, this exquisite full-colour edition features an elegant bonded-leather binding, a satin-ribbon bookmark, distinctive stained edging and decorative endpapers. It's a book that will be cherished by readers of all ages. ...Show more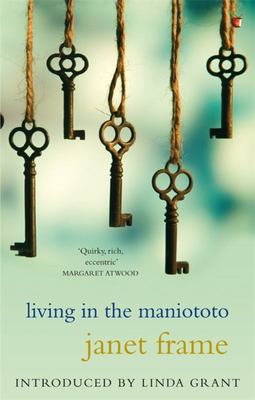 Living in the Maniototo
by Janet Frame; Linda Grant (Editor, Introduction by)
$25.00
NZD
Category: Classics | Series: Virago Modern Classics Ser. | Reading Level: very good
Welcome to the comical, ironical, and multiple worlds of one Violet Pansy Proudlock (a ventriloquist), who is also known as Alice Thumb (a gossip and secret sharer of limited imaginings) and, at other times, as Mavis Furness Barnwell Halleton (a writer twice married).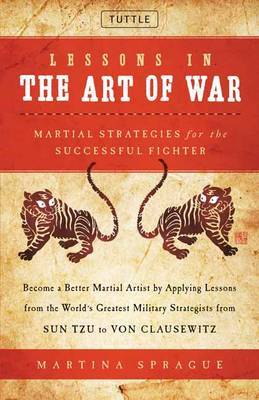 $20.00
NZD
Category: Classics
Lessons in the Art of War compares the time-honoured theories of Sun Tzu with those of European military genius Carl von Clausewitz - and other Eastern and Western military greats - to give the reader a deeper understanding of martial culture, preparedness, and supremacy. The main difference between the writings of these military strategists is that Sun Tzu provided specific steps for every conceivable battlefield situation, while Clausewitz emphasized that various "frictions" such as uncertainty, ignorance, confusion, and fatigue often interfere with one's combat plan and prevent one from exercising full power and control over the enemy. However, their discourse displays far more similarities than differences, which further demonstrates that factors such as time period (Sun Tzu and Clausewitz were separated in time by more than two millennia), geographical location (Asia versus Europe), and cultural differences are less significant in combat than is the understanding of human nature. ...Show more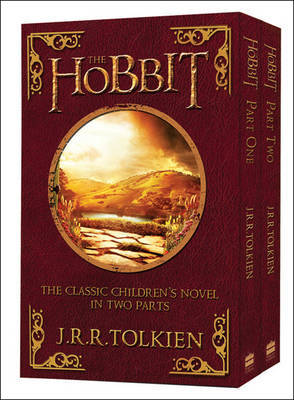 $25.00
NZD
Category: Classics
The unforgettable story of Bilbo, a peace-loving hobbit, who embarks on a strange and magical adventure. A timeless classic now available as a two-part boxed set. Bilbo Baggins enjoys a quiet and contented life, with no desire to travel far from the comforts of home; then one day the wizard Gandalf and a band of dwarves arrive unexpectedly and enlist his services - as a burglar - on a dangerous expedition to raid the treasure-hoard of Smaug the dragon. Bilbo's life is never to be the same again. Seldom has any book been so widely read and loved as J.R.R. Tolkien's classic tale, 'The Hobbit'. Since its first publication in 1937 it has remained in print to delight each new generation of readers all over the world, and its hero, Bilbo Baggins, has taken his place among the ranks of the immortals of fiction. ...Show more